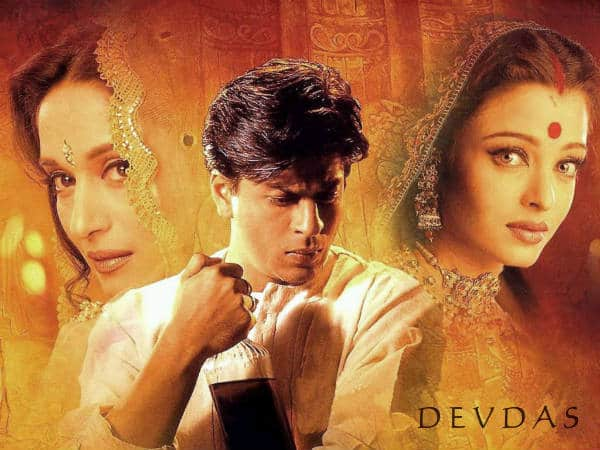 Calling Devdas his most favourite film till date, superstar Shah Rukh Khan on Saturday thanked the cast and crew on the 12th anniversary of the film
Sanjay Leela Bhansali's magnum opus, which was released on July 12, 2002, starred Aishwarya Rai, Madhuri Dixit, Jackie Shroff besides the 48-year-old actor.
Tweeting a dialogue from the film, SRK wrote, 'Hum Lailaaj ho gaye'… Thanks Sanjay Leela Bhansali, Jagguda, Madhuri, Aish, Binod, Prakash, Ismail, Bela and whole crew for my favouritest film (sic). 'Devdas'."
Besides becoming a blockbuster in India, Devdas was also received well by the western audiences. It was nominated for the BAFTA Award for best foreign language film and was also India's submission for the Academy Award for best foreign language film. Devdas had its world premiere at the Cannes Film Festival in 2002.
Written by Sarat Chandra Chattopadhyay in 1917, the story of Devdas depicts the tragic love story between a wealthy Bengali Brahmin boy Devdas and his middle class neighbour Paro. The story has been translated to the big screen several times with K L Saigal, Soumitra Chatterjee, Dilip Kumar, Shah Rukh Khan and Abhay Deol playing the tragic hero.