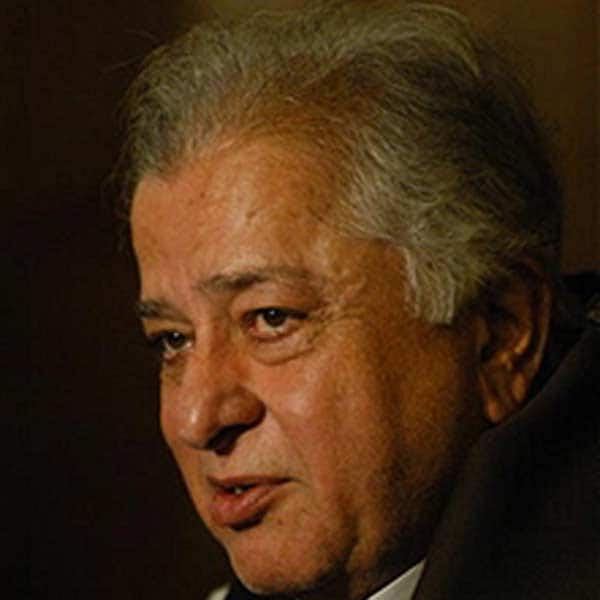 After ruling the industry for quite sometime, the veteran actor who just turned a year older is taking it slow now
Shashi Kapoor turned 76 yesterday, and we pay tribute to this mega star. Shashi Kapoor born, Balbir Raj Prithviraj Kapoor, is the son of late actor Prithviraj Kapoor. He belongs to the famous Indian film dynasty- The Kapoors. His family has ruled Bollywood and has produced many actors, directors and producers. Their family also owns Mumbai's famous performing arts centre- Prithvi Theatre.
Shashi Kapoor, himself has donned many hats. He started off as a child actor in the late 1940s. He assisted the directors of a few films before signing his first film in 1960. He appeared as the leading man in the 1961 film Dharmaputra thus embarking on his Bollywood journey. Shashi Kapoor went on work in over 116 Hindi films and 8 English films. He dabbled with direction and production in his later years too. He met his wife Jennifer Kendal during a play by her father Geoffry Kendal. It was love at first sight for him. He courted and eventually married her in the year 1958. They established the famous Prithvi Theatre in the year 1978, exactly two years after their wedding. They bore three children- Karan Kapoor, Kunal Kapoor and Sanjana Kapoor. After Jennifer's death in 1984, Shashi was shattered. He remained a loner post the death and started distancing himself emotionally from the film industry. However he acted in a few films where he played character roles. In the year 2010, Shashi Kapoor was presented the Lifetime Achievement Award by Filmfare. Now a retired man, the magnificent Shashi Kapoor seems to have slowed down.
Here is a list of the Shashi Kapoor films you must watch:
Dharmaputra-1961
Waqt-1965
Neend Hamari, Khwab Tumhara-1966
Suhana Safar- 1966
Sharmeelee-1971
Deewar- 1975
Kabhi Kabhi- 1976
Kala Pathar-1979
New Delhi Times- 1986