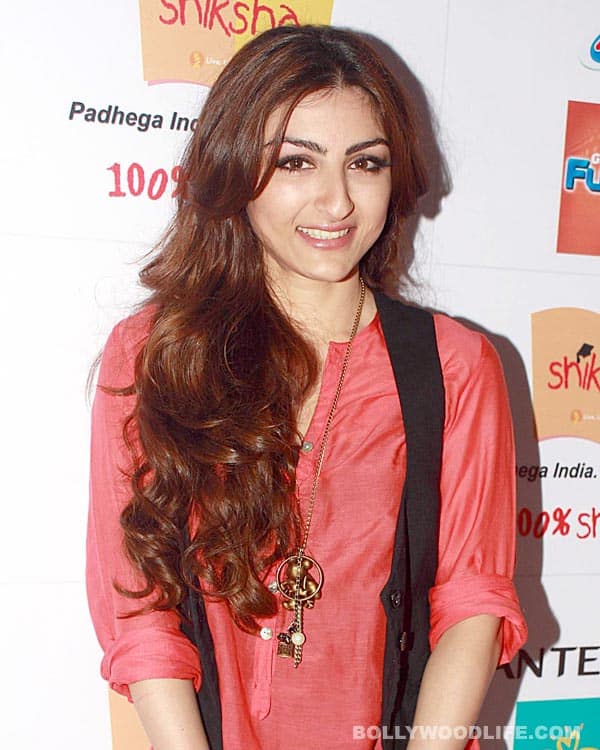 The Rang De Basanti actor is ready for yet another challenging project
Soha Ali Khan is eagerly waiting to start shooting schedule of her next project, which is based on the 1984 anti-Sikh riots. "My next film is on 1984 Sikh riots and we will start shooting quite soon," Soha said in interview yesterday at an event held to announce the winner of Classmate Spell Bee 2014 championship.
"National Award winner Shivaji Patil will be directing it and I am looking forward to it," she added.
Soha was recently seen in comedy Mr Joe B Carvalho. Currently, she is busy with another film Chaarfutiya Chhokare.
At the spelling bee event, Anagha Sethuraman of Maharishi Vidya Mandir Senior Secondary School was declared the winner by the Rang De Basanti actor, and Saumya Malhotra of Delhi Public School, Vasant Kunj, Delhi was named the first runner up. The National Finals of Classmate Spell Bee 2014, which was organized by ITC Classmate in collaboration with Radio Mirchi, saw a grueling competition between the top 16 spellers of India in the search for the National Spell Bee Champion.