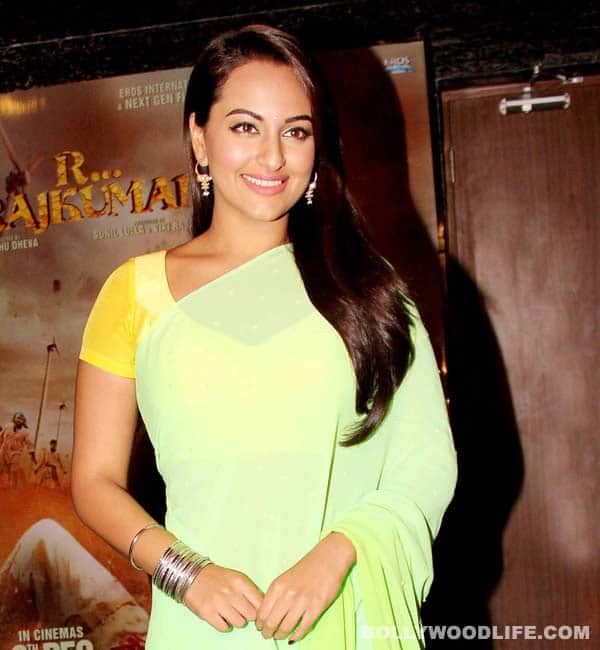 The R…Rajkumar actor may be doing very well for herself in Bollywood, but she has no big plans for future
Sonakshi Sinha has said that she is not madly ambitious, asserting that it doesn't figure in her life. The Lootera actor said that she would not be falling over people to bag roles L'Officiel India reported. Sinha said that she guessed that this came from being from an established family, explaining that when one is so used to seeing all the fame, all the adulation, it stops being a big deal. She said that she doesn't have a psychotic attachment to a Bollywood career like a lot of girls, asserting that she is happy being where she is.
Now we wonder if Sona has taken Kareena Kapoor Khan's 'housewife' comment on Koffee with Karan 4 too seriously?