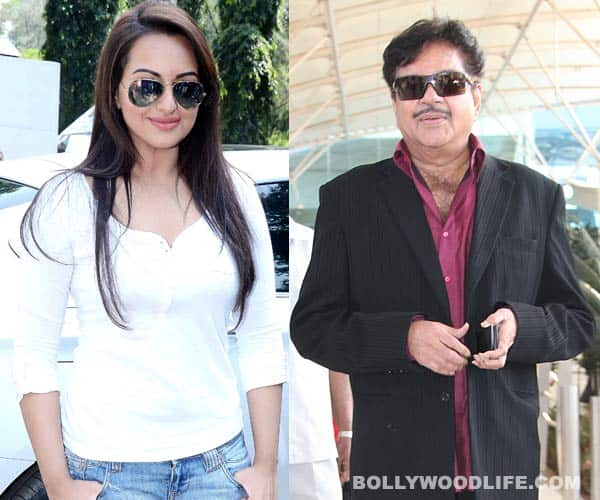 Actor-politician Shatrughan Sinha's daughter Sonakshi Sinha has found a unique way to campaign for her father's re-election to Patna Sahib Lok Sabha seat
Though Shatrughan's elder son Luv Sinha has been giving his father company during the campaign, his daughter Sonakshi it seem is too busy for it because of her shooting commitments and thus has taken up the social media for the purpose.
The Dabaang heroine has been sending messages through her Twitter account, informed mother Poonam Sinha. Sonakshi has seven million followers on Twitter to whom she has been sending messages in favour of her father, her mother added. Poonam is criss-crossing different localities seeking support for her husband. "Patna is my sasural (in-laws' house)…I feel at home meeting people here and they also shower a lot of love and affection on us. We are convincing people that Narendra Modi is needed for the country as a 'strong' Prime Minister," she said.
Sinha is crossing swords with Bhojpuri actor Kunal Singh of Congress, noted doctor Gopal Prasad Sinha of JD-U and former minister and Aam Aadmi Party nominee Parveen Amanullah in Patna Sahib which will go to polls on April 17.
ALSO READ: