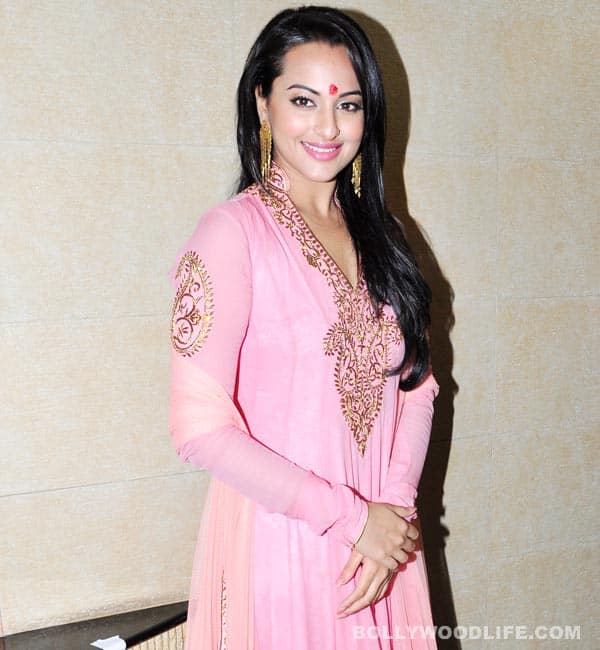 Lootera star Sonakshi Sinha is content with BJP- led coalition coming to power and is certain of the future looking bright with good times ahead for the nation
 Sonakshi's father and BJP leader Shatrughan Sinha won the recent Lok Sabha elections from Patna Sahib.
"We are very happy that BJP is back in power. And the changes that Prime Minister Narendra Modi has already brought in the government, the way he has got the youth enthusiastic … It is fantastic. I think it is a sign of good days to come," Sonakshi told a popular news agency.
Sonakshi is happy that there are seven women Cabinet ministers in the Modi government.
However, she refused to talk about the controversy over HRD minister Smriti Irani's educational qualification.
The actress revealed that films and politics were rarely discussed at their home.
"Though people might expect us to discuss politics and films at home, but we don't discuss it. We have general conversation not related to our profession. Like we talk what we did throughout the day and whom we met, etc," she said.
Shatrughan and Poonam Sinha's daughter Sonakshi, the youngest of their three children, has always been the apple of her father's eye.
"I am the most pampered one at home because I am the youngest and second, because I am a girl. Girls are always closer to their father than boys. He is the best father. He is away for work most of the time, he keeps shuttling between Mumbai, Delhi and Patna but he has always made an effort to make us feel that he is always around," Sonakshi said.
Few days back, Shatrughan, who underwent a bypass surgery last year, had a routine check up at a hospital here.
"He is absolutely fine. He went for regular check up.
He has to go for it every three-four months. So he just went for it and people just exaggerated," she added.