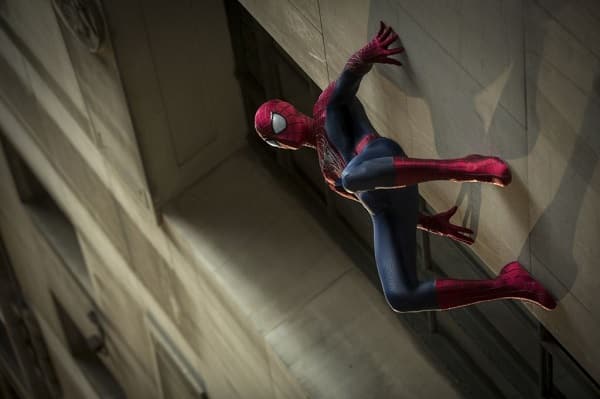 The entire cast of The Amazing Spider-Man 2, including Andrew Garfield, Emma Stone, Jamie Foxx and director Marc Webb are extending their support for Earth Hour!
In a first of its kind partnership, Spider-Man will be the first Super Hero ambassador for Earth Hour, the global movement organized by WWF (World Wide Fund for Nature), with a message to inspire individuals to use their power to become Super Heroes for the planet.
Nancy Motes blames half-sister Julia Roberts in her suicide note!
Andy Ridley, CEO and Co-Founder of Earth Hour, and Jeff Blake, Chairman, Worldwide Marketing and Distribution, Sony Pictures Entertainment, made the announcement in conjunction with the launch of Earth Hour Blue – a radical new digital crowdfunding and crowdsourcing platform for the planet, launched to engage people around the world and participants in the famous lights out event, which this year will be held on Saturday, March 29, at 8:30pm.
Would you like to wear Beyonce Knowles' underwear this Valentines day?
This year, Earth Hour and the hero of the highly anticipated motion picture The Amazing Spider-Man 2 – along with the film's stars, Andrew Garfield, Emma Stone, Jamie Foxx and director Marc Webb – are throwing their support behind Earth Hour Blue, which aims to harness the power of the crowd to raise funds for on-the-ground environmental projects from across the world.