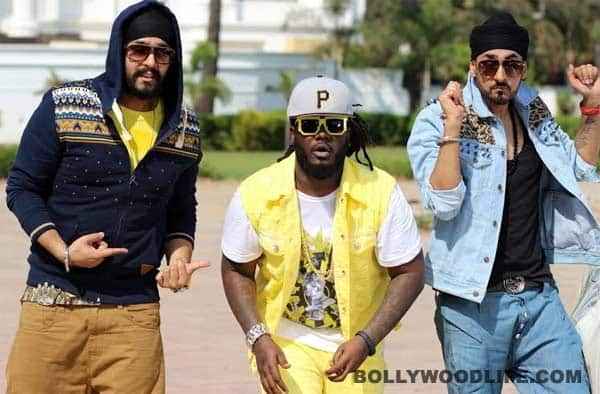 RDB's bhangra and T-Pain's hip-hop music have come together for Daddy Da Cash. Will it be a hit?
Manjeet Ral and Surjeet Singh of the celebrated UK Urban-Bhangra collective RDB's (Rhythm Dhol Bass) 'Daddy Da Cash' features Grammy Award Winning American singer-songwriter, rapper, record producer and actor, T-Pain. The upbeat track which is pegged to be a ground-breaking blockbuster on the international charts is inspired by today's youth and their fast paced lifestyle. The underlying message is about taking life each day as it comes and living it up to the fullest. This musical production from RDB showcases a positive track full of energy in memory of the late Kuldeep Singh. The music video has been shot in the exotic locales of looks like Miami.
This song is a part of RDB's much anticipated fourth studio album titled "Worldwide" which focuses on fusing different musical styles and giving the listeners a truly captivating sonic experience. The album will bring together rhythms from across the world experimenting with genres comprising of hip-hop, dubstep, reggae, acoustic, EDM and Punjabi folk.
Surj and Manj from RDB talk about their new single, "This track is quite special and very close to our hearts. The entire concept and melody was Kuly's. We have just improvised on it. T-Pain helps give it an international sound. In fact T-Pain said we are the coolest looking Indian guys he's seen. We are really excited about what our fans have to say. It's the first big project we are doing outside Bollywood, an independent RDB song with an international artist. Such collaborations help bring different cultures and genres of music together. We hope our fans will enjoy it!"
T-Pain too is all praises for RDB, says, "The boys at RDB are a complete riot. I enjoyed working with them and look forward to doing more stuff in the future. India is a truly gifted land of musicians."