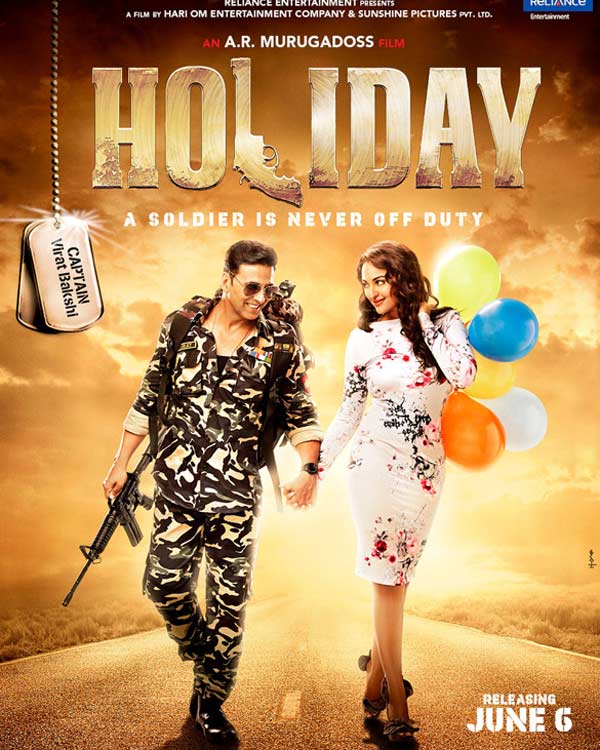 The team of Holiday: A Soldier is Never Off Duty has made headlines through its unique promotion stint. By putting up creative postcard based messages on online social networking sites, the team has set an example of promoting a film in an innovative manner
A series of postcards, with appealing shots from the action movie directed by A.R. Murugadoss, have been created by the film's publicity designer Rahul Nanda.
The idea was driven by the desire to connect with Hindi movie buffs on social networking platforms like Facebook and Twitter, where some of the postcards were posted on special days like Mother's Day.
"Captain Virat Bakshi honours Never Off Duty mothers on Mother's Day," read the postcard posted on the film's official Twitter page May 11.
On the occasion of Holi as well, the team had posted a colorful postcard with the message: "Captain Virat Bakshi wishes you a Happy Holi day."
Bollywood's action titan Akshay Kumar essays Virat Bakshi, a dedicated army officer, in the film which also stars Sonakshi Sinha.
Produced by Vipul Shah and presented by Reliance Entertainment, the movie releases June 6.