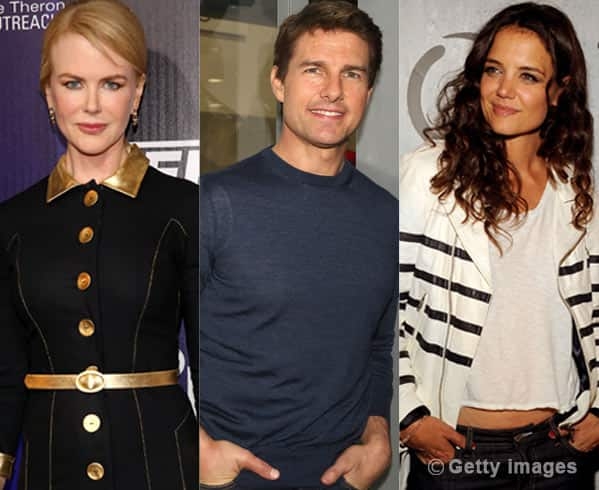 The new BFFs (Best friends forever) in Hollywood are none other than the Mission Impossible star's ex-wives!
Nicole Kidman and Katie Holmes have reportedly become good friends and speak to each other on the phone regularly.  Both are ex-wives of Hollywood star Tom Cruise reportedly enjoy gossiping with each other about their families and careers. According to a source, "They had a really nice conversation. They talked a little about what it was like being married to Tom and have stayed in touch ever since. They haven't discussed intimate issues like sex, and mostly chit chat about their kids and what's going on in their lives."  The source also said that the duo are also considering to feature in a movie together."It would blow people's minds to have two of Tom's ex wives in the same film," the source said.
We wonder if this will be a real life story on the reel or then just another movie – we're waiting to see, na BollywoodLifers?