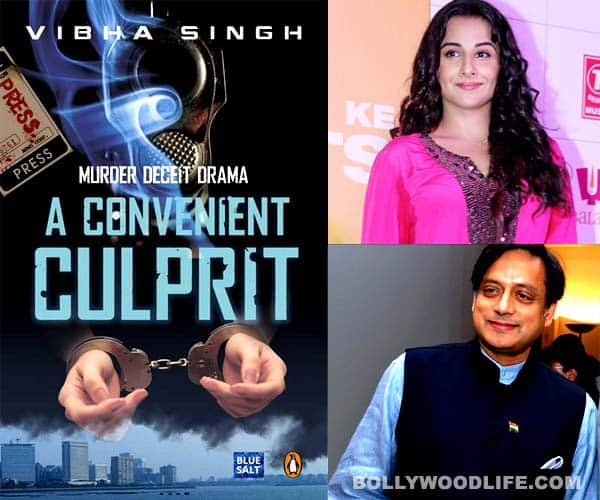 The celebrated writer of Bollywood has penned a crime thriller and B-town is all praises for the writer's efforts!
Vidya Balan and Shashi Tharoor got to read Vibha Singh's book- A Convenient Culprit, and they were all gung-ho about her work. Vibha is an MBA graduate from the American University in Cairo (AUC) and has written for over 15 movies like Sur: The Melody of Life, Kismat Konnection and Housefull to name a few. Her film Dharm won the Nargis Dutt National Award for the best feature film on national integration (2007), and the Swarovski Trophy for the best film at the Asian Festival of First Films. She was also nominated at the Filmfare and Screen awards.
Vidya and Shashi were the lucky ones to receive the advance copies of the book. The Shaadi Ke Side Effects actor said that the book is, "A pacy thriller with an amazing endgame." Shashi Tharoor said, "A Convenient Culprit is a rare delight and qualifies for an authentic Indian thriller and has an intriguing plot, compelling story and racy writing."
The plot of A Convenient Culprit revolves around the murder of an ace crime journalist Joy Dutta; and his arch rival, Jagruti Verma is accused of using her alleged connection with the dreaded don Chikna Ramu to commit the murder. Their mentor and ex-boss, Ammar Aney, is forced out of retirement to seek justice for both Joy and Jagruti. As he delves deeper, Aney realises that the culprits and their motives are more dangerous than he could have ever imagined.