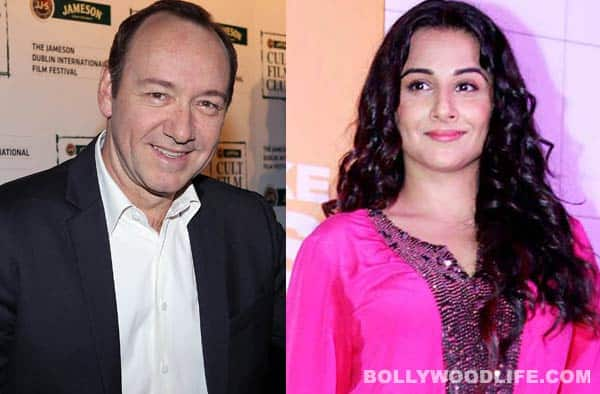 The versatile Bollywood actor will conduct an acting workshop with none other than Kevin Spacey in Tampa Bay
Kevin Spacey, the Oscar-winning Hollywood star of American Beauty, will lead an acting workshop with Indian actress Vidya Balan at the upcoming IIFA Awards in Tampa Bay. The 15th edition of awards, which take place in a new country every year, are making their debut in the US. The award show will be held from April 23 to 26.
Spacey, 54, will join Balan and other dignitaries from both film fraternities to share their insights on a variety of subjects relating to cinema. "It has been our dream to be able to do this with the participation of Hollywood artists being featured within our events and this year as we debut in America we are proud to have achieved this with a masterclass that celebrates accomplished actors Kevin Spacey and Vidya Balan from the respective industries," Andre Timmins, Director, Wizcraft International & IIFA said in a statement.
Spacey, who is currently toplining popular American TV drama 'House of Cards', is best known for his performances in 'The Usual Suspects, Seven, Beyond the Sea and American Beauty.The actor has a rich history in the theater world and has been the Artistic Director of the Old Vic Theater Company in London for the last decade.
He has also starred in the Broadway and West End productions of Long Day's Journey into Night' opposite mentor Jack Lemmon as well as the title role in the Sam Mendes production of Richard III.