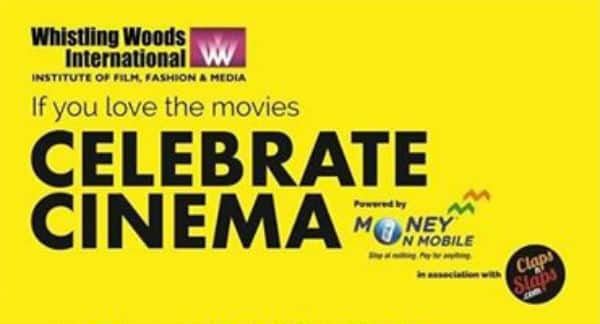 Movie enthusiasts have a great opportunity to get quick tips on dance, direction and acting
The Whistling Woods International Celebrate Cinema festival this year has some thing for movie enthusiasts. So you are a wannabe filmmaker or then actor or love to dance like Katrina Kaif, Kareena Kapoor Khan or then Deepika Padukone this is a place to be. On Sunday 18th Mr Sanjeev Mehta will conduct twos sessions on song picturisation from 2 pm to 3 pm and 4 pm to 5 pm. The workshop will cover topics like introduction to Bollywood dance choreography, history of dance. The workshop will also give hands on experience in basic choreography with steps, which will include breakdown and sequence of steps, overall choreography which will be shot in the end.Mr Firoz will conduct an acting workshop for all those who aim to be the future Salman Khan, Aamir Khan and Shahrukh Khan of Bollywood. There will be games and exercise that will help participants immensely.
The event will be inaugurated by Subhash Ghai, Gulzar and Rekha and aims to celebrate the 100+ years journey of Indian Cinema. And this participants might also be lucky enough to have a tete-e-tete with their favourite stars. With the showman you never know. So if you have the filmi keeda in you, you better be at Whistling Woods International on Saturday (May 17) and Sunday (May 18).