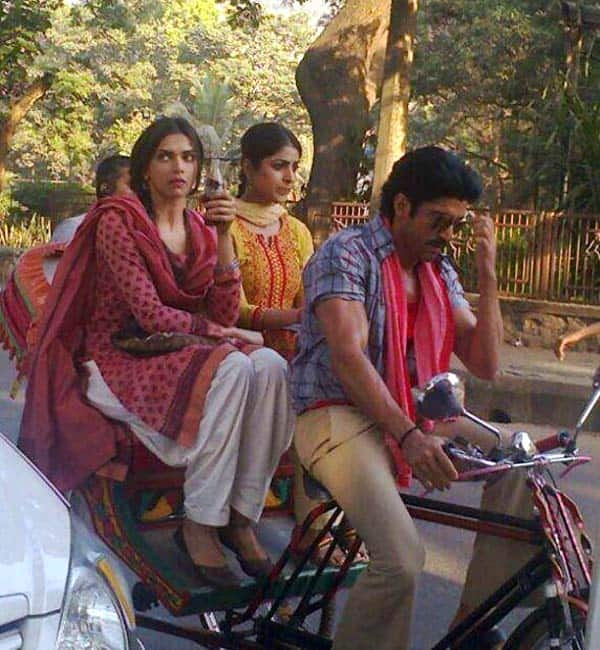 The Karthik Calling Karthik co-stars are back to share screen space
Deepika Padukone and Farhan Akhtar have come together yet again. And while Ms Padukone is busy with her filmi projects she reunites with the Shaadi Ke Side Effects actor for a cola commercial. They will be seen celebrating 'the little joys of life'.This new campaign asks customers to revel in the big and small joys of life.  This is the first time that Farhan and Deepika have worked together in a series of ads, directed by filmmaker Anurag Kashyap. The campaign sees the two actors liven up the screen with their chemistry and engaging interactions in some everyday situations which have them cherish and rejoice the little joys of life with a bottle of cola.
Deepika, who was appointed to endorse the soft drink brand towards the end of 2013, says she enjoyed the experience of putting the ads together.  Farhan, who awaits the release of Shaadi Ke Side Effects, said he is "extremely excited to partner this brand and to bring this joy to millions of consumers across the country".
Kashyap says Farhan and Deepika were best suited for the ads.  "I loved the concept of taking the cosmopolitan and undoubtedly glamorous icons such as Deepika and Farhan and putting them in extremely rustic scenarios that appeal to masses across the country. The campaign is very fun, happy, and bubbly," said the maker of Gangs Of Wasseypur. The campaign has been scripted by Prasoon Joshi.