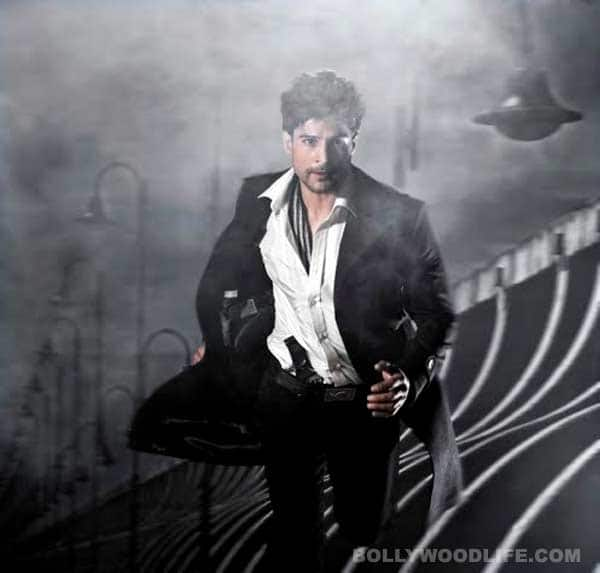 No, the hunk isn't planning in changing his career. The actor will be stepping into a detective's shoes in an upcoming film Samrat and Co
In 2014, we have quite a few detective movies slated for release. The previously untapped territory of detective theme has become a new favourite among filmmakers. One of the first announcements to be made of this genre was by producer Kavita Barjatya who will be taking the Rajshri banner to a dynamic and contemporary new turn with her maiden production Samrat & Co starring Rajeev Khandelwal and Madalsa Sharma in the lead roles.
Kavita Barjatya is coming up with a surprise packet from Rajshri Productions, which is known for their family dramas. She is producing a suspense- adventure film titled Samrat & Co starring the talented Rajeev Khandelwal who has been roped in to play the main lead Samrat and debutante South based actor Madalsa Sharma in the exciting project which has tentatively locked April 2014 for release.
Samrat & Co is directed by Kaushik Ghatak, and specially targeting India's young audiences; Samrat & Co is the first of its kind detective franchisee, wherein the very nuances of crime solving, human nature and the world of standalone private investigators will be presented on the big screen on a pure entertainment platform.
Other detective films making their foray in 2014 is Anurag Basu's Jagga Jasoos starring Ranbir Kapoor, Dibakar Bannerjee's Detective Byomkesh Bakshi starring Sushant Singh Rajput.
It's not just the male brigade —The female stars too will make their presence felt in the detective genre. While Vidya Balan will star as Bobby Jasoos co-produced by Dia Mirza and Sahil Sangha in a film to be directed by newcomer Samar Sheikh, Anushka Sharma plays a detective in Navdeep Singh's NH10.
Well, with Samrat & Co leading the way for the detective season, we wonder who will be the best detective of 2014.