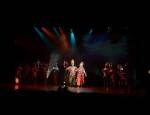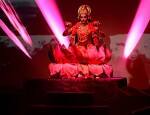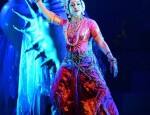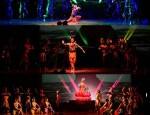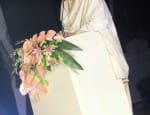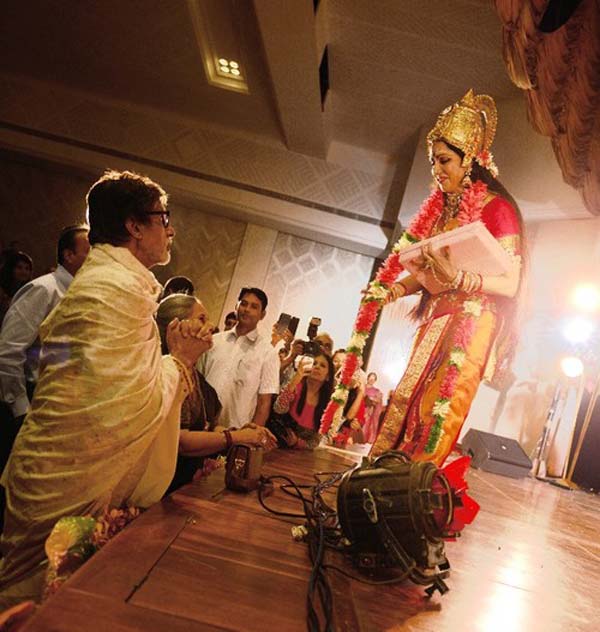 skip advertisement
In Focus: Amitabh Bachchan and Hema Malini reunite
Amitabh Bachchan recently attended a function where his co-star of many films, renowned actor and dancer Hema Malini performed. Sr Bachchan shared a rare moment of him interacting with Hema while she's on stage.
He said, "The event for the evening after the speeches and felicitations of the important guests, is followed by a classical dance ballet by Hema Malini, called 'Mahalaxmi', the Goddess of Wealth .. the depiction of her presence in the story, albeit mythical, with the Gods of power and addolation .. Vishnu the creator, Shiv, the churning of the seas, or 'amrit manthan' to extract the 'amrit' or the scared nector, the fight during that process between the good and the evil eclectic bodies …
How ever did these stories and tales, now adopting sacred and spiritual value come about ? Who conceptualised them ? And why ? How did they possess such great knowledge to interpret each and every aspect of existence for the human .. so many mysteries … so many aspects of our existence to be knowledged with and still be left with the feeling that all has still not been embraced ..
A truly educative design .. and the science of their presentation and their story .. implicit, exact and all encompassing …a gesture of extreme thanks to the performer Hema ji .. and the mundane speeches …
Love to all … and tomorrow to felicitate lovers of animals … cats included !!!!"
Photos: Amitabh Bachchan blog
ALSO SEE: Amitabh Bachchan: Mumbai has done nothing to celebrate 100 years of Indian cinema!