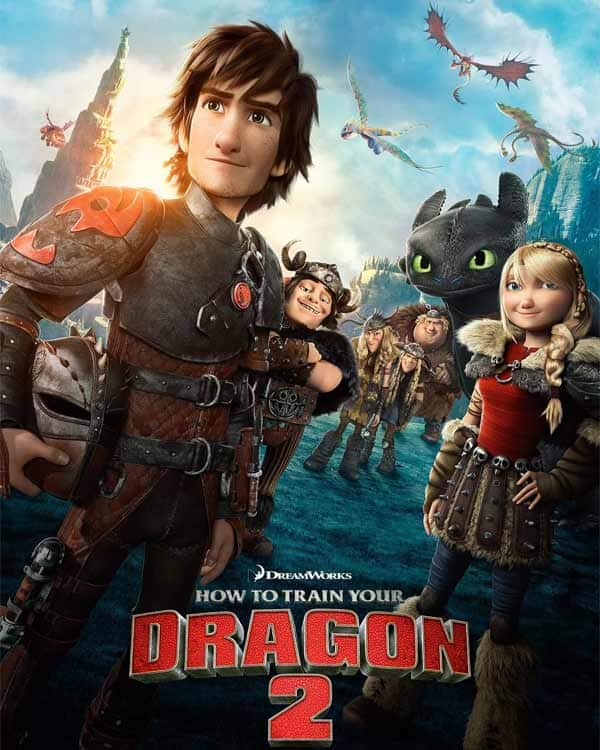 The sequel to the very cute dragon movie has finally hit the theatres and here's the verdict
Cast: America Ferrera, Cate Blanchett, Christopher Mintz-Plasse, Craig Ferguson, Gerard Butler, Jay Baruchel, Jonah Hill, Kristen Wiig
Director: Dean DeBlois
What's it about:
There are the Game of Thrones dragons and then there is Toothless, the much milder and more friendlier version of the species we met in the 2010 release How to Train Your Dragon. While the first time around the plot was simplistic and the animation easy on the eyes, this time around the visual team has put together some amazing flying and 3D action sequences that put more CGI muscle to the project. Apart from Hiccup (Jay Baruchel), his dad (Butler) and Toothless we also meet Valka (Cate Blanchett) and Draco Bludvist (Djimon Hounsou). There are several characters this time around that add flavour and dramatic twists to the tale.
What's hot:
The focus this time around is on the 'bigger the better' mantra and the big flying scenes and climax say it all. Apart from that the characters we know, the sequel introduces us to lots of new faces who keep you entertained through the film. It's more colorful, lively and looks and feels richer as an animation film. Thank fully the makers kept in mind the adults along the kids when they went to the drawing board.
What's not:
While the visuals are breathtakingly beautiful, the story has a few flaws. Those who haven't seen the prequel, might not connect with Hiccup in the same way as those who have seen it. Also the track where Hiccup doesn't want to follow into his dads footsteps and pave his own way into the clan seems a bit rehashed.
What to do:
A sweet sequel to one of the cutest dragons made in animation history, the film will appeal to both kids as well as their parents.
Rating:
out of 5
Reviewed by DNA
* Poor
** Average
*** Good
**** Very good
***** Excellent