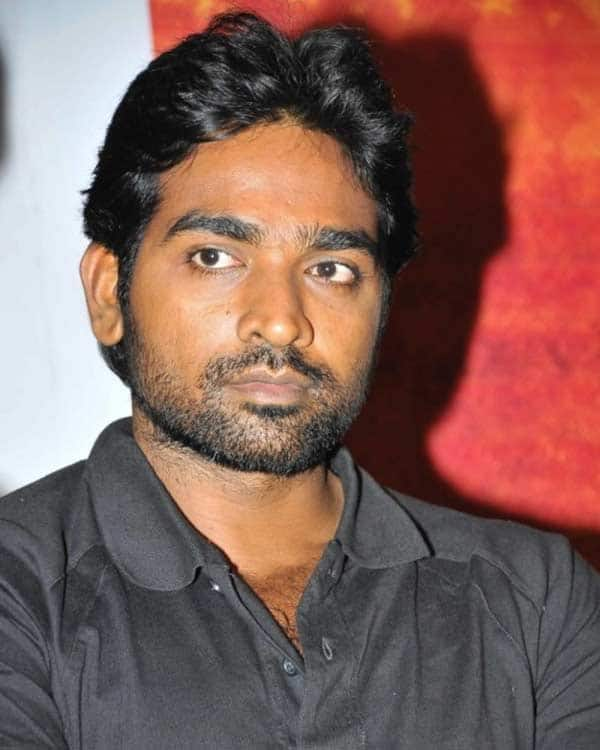 The Soodhu Kavvum star recently disclosed the details of his romantic interest in his upcoming flick Vasanthakumaran on Facebook
Pizza boy Vijay Sethupathi has had a long struggle to gain recognition in Tamil cinema. The actor caught people's attention  when his horror flick Pizza garnered a positive response at the box office. Vijay Sethupathi is at last hogging the lime light which he thoroughly deserves. The prolific actor recently disclosed on Facebook that he will be romancing Bindhu Madhavi  in Studio 9's Vasanthakumaran.
Vasanthakumaran which is publicised as a commercial entertainer will see Vijay Sethupathi courting the Kedi Billa Killadi Ranga actor Bindhu Madhavi for the first time. "It's Official : Yes #Bindhumadhavi Pairing up with me in #Vasanthakumaran Movie !" stated the excited Pizza star on FB. Vasanthakumaran is expected to go on floors very soon.
Vijay Sethupathi is known for doing different roles and his films have caught the eye of the B-town film makers as two of his hit films Pizza and Soodhu Kavvum are being remade in Hindi. Fans who rave about his acting skills, have had qualms in the past that Sethupathi has not really romanced a heroine onscreen. With Vasanthakumaran, we expect to see the talented actor to fulfill his fans wishes and attain the coveted status of mass hero.