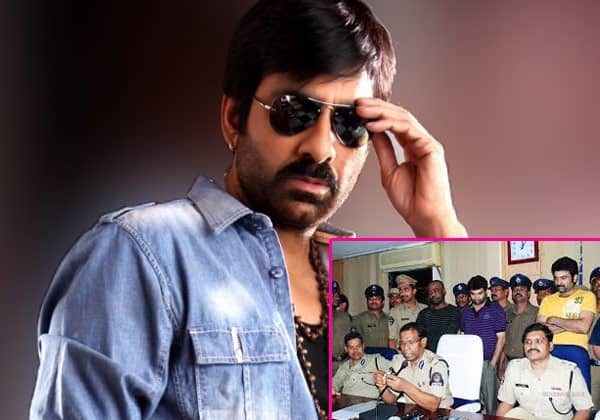 The mass maharaja's notorious brothers have a history that includes drugs and arrest
Ravi Teja's brother Bharath was arrested yesterday for drunken driving and misbehaving with the police. He was produced in a local court which granted him bail later. Now that's not a first for Bharath or Teja's other sibling Raghu Babu.  In 2010, Raghu and Bharath, southern superstar Ravi's brothers made headlines after purchasing cocaine from a Nigerian in a sting operation. The duo was arrested and granted a conditional bail soon. The two brothers were supposed to report twice a week to the City Crime Station Deputy Commissioner of Police along with a surety of Rs 5,000 and signatures of two guarantors.
In the same year, Raghu Babu while driving under the influence of alcohol injured two people. The actor before fleeing from the crime scene removed his car's number plate to hide his identity. The actor and his girlfriend got into another car, unhurt and unsympathetic. Neither Babu nor his girlfriend did anything to help the injured. Not surprising that then that this duo went scot-free with no case was registered against them. Perks of being in the limelight!
The story does not end there. Bharath was caught smoking in the temple town Tirumala where drinking, non-vegetarian food and cigarettes is banned.
With the latest episode Teja's brother has only added more muck to his already murky past. And if Bharath walks out free after his latest misbehaviour, we will not be surprised, will we?