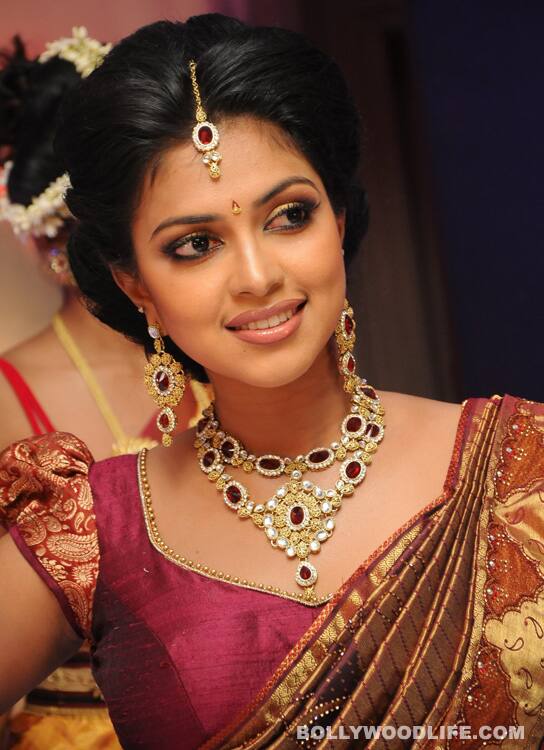 The movie bosses who replaced Amala Paul with Catherine Tresa have now decided to drop project
Two months ago, the producers of Telugu film Vastha Nee Venuka had dumped Amala Paul as the leading lady. Later, the makers replaced Amala Paul with Catherine Tresa. There was no official statement from the makers or Amala, but it was reliably learnt that the movie bosses were baffled to find out that Amala was in fact getting married to  director AL Vijay.
The little birdie tells us that the director was miffed with  Amala Paul as the hottie had mot disclosed her marriage plans while signing the film. The rumours were widespread that the makers of Vastha Nee Venuka thought a married heroine will be a huge turn off for the audience and in turn it will affect the movie. In a span of a week, Vastha Nee Venuka team had settled for newbie Catherine Tresa to fill in Amala Paul's shoes.
Cut to present, and we see a bizzare turn of events. Grapevine has it that the film which ditched Amala Paul is now shelved. The reason for this decision is said to be unavailability of dates from Catherine Tresa. A source close to the director stated,"Director Ramesh Varma feels that the leading lady in the film is just not confined to glamour, but a performance-oriented role with ample scope to excel. Since the makers could not find a suitable replacement, they decided to shelve the project".
The news of Vastha Nee Venuka getting shelved couldn't have come at a better time for Amala Paul who got engaged days ago and embarked her married life today. So this is how revenge tastes like. Indeed, it is sweet.