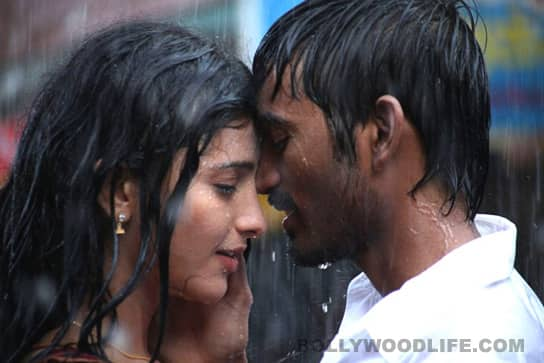 Rumours about the trouble in Rajinikanth's elder daughter's paradise have been doing the rounds, but it comes across as a constructed PR gimmick to us
Being Rajinikanth's son-in-law and daughter are reason enough for people to be curious and talk about Dhanush and Aishwarya. Thanks to the Why this kolaveri di song from their film 3, the couple became a household name in India. Unfortunately for the makers, the film didn't see even a fraction of the success that the song did. 3 got mixed reviews and a lukewarm response at the box office. Apparently, that triggered the PR machinery to spread the buzz about trouble in Dhanush and Aishwarya's marital life due to Dhanush's closeness to the film's leading lady, Shruti Haasan.
The rumours had surfaced sometime before the film's release too, but didn't do it any good. Instead of learning from that, the PRs are plugging stories about the 'intimate scenes' between the lead pair so that people who have missed the film have another reason to buy a ticket. There were also stories about Dhanush and Shruti spending time together at booze parties minus Aishwarya. Denying all the gossip, Dhanush said in an interview, "I am really upset with these rumours. When two people do an intense love story, there are bound to be rumours. Now that the film is over, hopefully all the gossip will die down as well."
Though it could be a PR move done to death, it just might help the film in getting a second wind at the BO and it just might become more than just an average hit. What do you think?
ALSO READ: 'Kolaveri di' crosses 50 million hits on YouTube