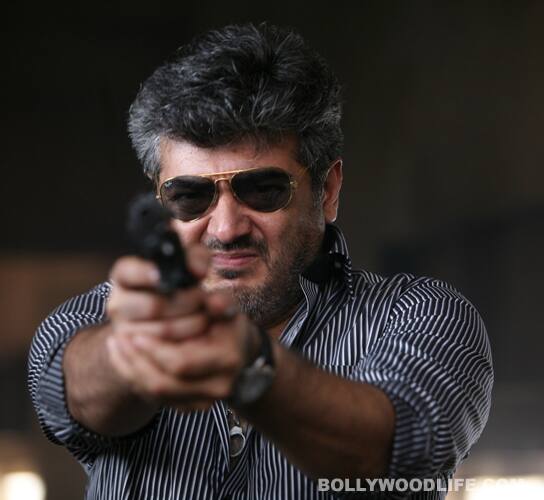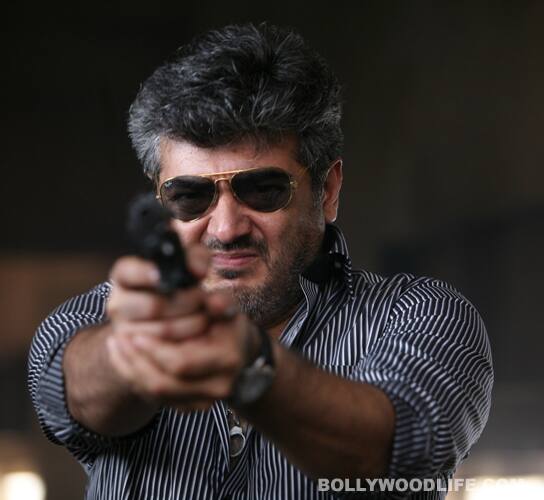 The actor says he plays an out-and-out negative character in his summer release
Ajith Kumar has gone all out and broken his image for his 50th film, Mankatha. Instead of the usual romantic kind of hero, Ajith will be playing a completely negative character. "In fact, I must warn all my fans and cinegoers, that they will see a totally new Ajith Kumar. I play a really mean person, a bad guy, with all the attendant negative shades. We don't get into a flashback mode to tell the audience why I have turned that way. But there will be enough indications to make them guess and arrive at their own conclusions," says Ajith.
Earlier, he had played characters with negative shades in Vaali and Villain, but in those films, the good side of his character won over the bad. "But in Mankatha, there's only one Ajith – the villainous one. When I first spoke to Venkat (Prabhu, the director) with an intention to do a film with him and that too, if he had (a character) with negative shades, he was quiet for a few minutes and then told me about Mankatha. After hearing his brief, I told him without hesitation that I will do the film," recalls Ajith.
Leaked stills from the movie sets show both Ajith and his co-star, Action King Arjun dressed as cops. "Yes, we are cops and I turn a baddie. There are lots of action scenes between the two of us. I must say, at this point, that it was very magnanimous of Arjun to accept the role. Apparently, he heard the script from director Venkat Prabhu and, even knowing that I was in the lead, had no hesitation in saying yes to it. Arjun has a very large heart and is a great co-star," says Ajith.
Ajith wants to thank all his 'genuine fans' and explain that Mankatha is something they will definitely love. "And, I am finally acting my age," he quips. "Salt and pepper hair and natural look – fortunately, the character warrants it."
ALSO READ: Ajith and Trisha to sizzle in 'Mankatha'