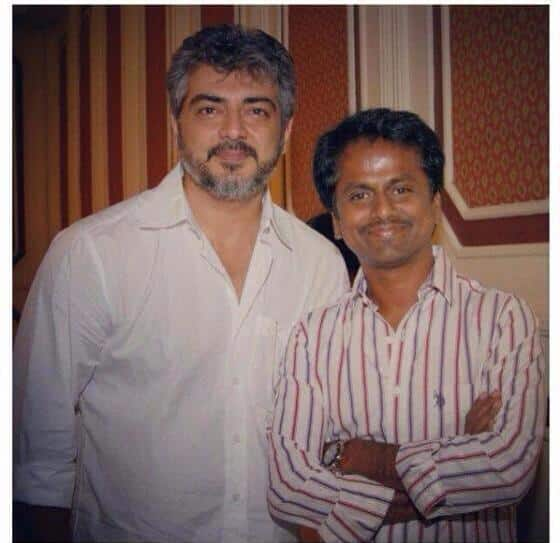 The ace director has hinted that he has plans to collaborate with Ajith Kumar for his next flick
In the year 2001, Ajith did a film with a debutant director which went to be a blockbuster. Since then the new comer has not just successfully survived 13 years in the industry but has become a lethal hit machine churning out one big money spinner after another. Yes, we are talking about the popular director AR Murugadoss who made the widely successful Dheena with Thala.
 Cut to the present, Thala is popular as ever and AR Murugadoss has carved a niche for himself in Tamil film industry. The talented director while addressing press has hinted that he would be doing a film soon with Ajith. This news is bound to get the fans excited as the hit duo is coming together after 13 long years. When asked why he prefers to work with the same set of actors, Murugadoss replied, "It's not a sentiment. Sometimes the actors come back to me after a successful film and at times I go back to them if I have a suitable story. It has always been like that. I have also worked with Ajith in the past and I plan to collaborate again in future".
Currently, both the actor and the director are busy with other commitments.
Ajith is busy with the shoot of Gautham Menon'
s film and AR Murugadoss is engrossed with his next flick with Vijay titled
Kaththi
. Also Murugadoss is busy promoting his Hindi film Holiday. The hit jodi of Murugadoss and Ajith is expected to pair up once they complete their current projects. As the days pass, the fan frenzy behind the Ajith-Murugadoss reunion is expected to be unprecedented. For now, all we can do is promise to keep our ears sharp to catch any news  regarding this star collaboration discussed in hushed whispers.