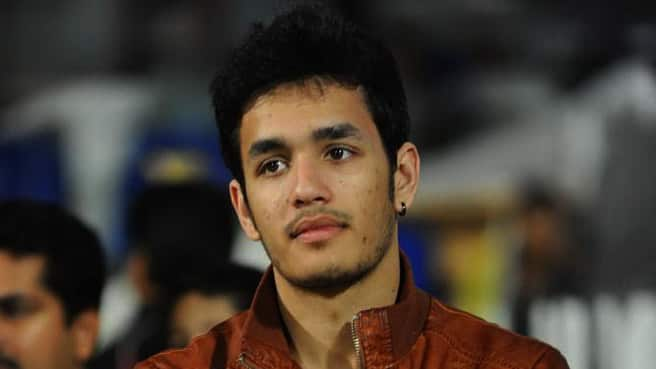 The youngest of all Akkineni's, interacted with his fans on Twitter but refused to divulge any information on his debut
Ever since he appeared in a small cameo in Akkineni's family film Manam, Akhil Akkineni has been making waves in Tollywood. With rumours of Akhil making debut as a hero alongside Alia Bhatt, to the Telugu superstar Mahesh Babu calling him the next superstar, Akkineni lad has been in news for quite sometime.As the speculations on his debut grew steadily with every passing day, Akhil came out in public forum and cleared the air around his first film. " Hello my twitter buddies! As the summer leaves us and things are starting to cool down, I have announcements to make about my debut. Contd.." tweeted the newbie.
Akhil seemed to be in chatty mood and mentioned,"I've been working on various things to prepare myself and the delay is not intended but it's best to be sure before starting. I apologise. Meanwhile I've planned something which I will share with you guys soon. Hope all is well with each and every one of you. #ANRLIVESON :)".
A little birdie tells us that the star kid Akhil has acted in couple of short films and that he might be unveiling it for the world to see. But the suspense around Akhil Akkineni's debut still looms large as the Akkineni lad seems to be unwilling to divulge any information regarding his first flick as hero.