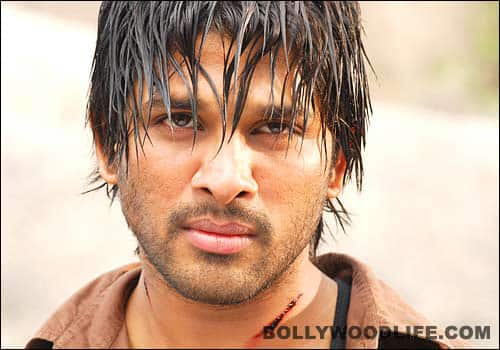 He claims it's going to be one of Tollywood's biggest hits ever
Trade pundits may have trashed Allu Aravind's latest offering Badrinath and distributors have gone on record about the slump in collections, but the actor-producer begs to differ. Braving the negative reports, Allu called in the media to "share the joy of the film's success and provide details of its collections".
He believes that his movie is well on the way to becoming one of Tollywood's biggest hits ever. Aravind told the media that Badrinath collected Rs 14.5 crore over the weekend in Andhra Pradesh alone. It raked up upwards of Rs 4.5 crore in the first week from Karnataka and Kerala. "This will be the second highest grosser of all time after Magadheera," he said, making us wonder where he was getting his figures from and how they could differ so drastically from what the trade analysts had revealed earlier.
Trade pundits put the total collections at a much more realistic Rs 8.5 crore and rubbish the claims made by the actor as a publicity stunt. By the look of things, Allu Arjun, who plays a Samurai in the movie, may have to think beyond martial arts to bring in the crowds and rake in the moolah.