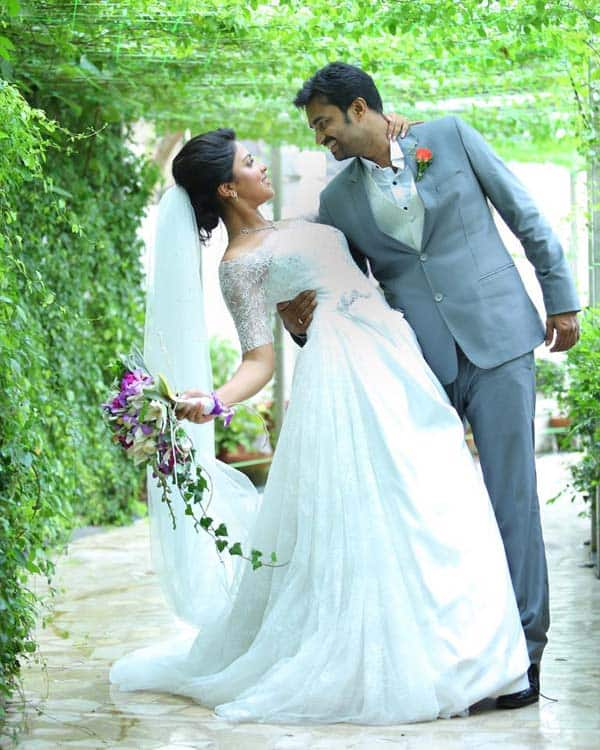 After crossing a truckload of rumours and controversies, Amala Paul-AL Vijay's wedding has hit a new hurdle as the Catholic church calls the engagement invalid
When Amala Paul walked down the aisle in a dazzling white wedding gown, the friends and family thought the worst is over for the star couple. The bride and bridegroom had to silence a lot of rumours about Amala's acting career. They had to dodge a few of controversies too on their way to the matrimony. But just when we thought all is well for the actor-director duo, a new controversy has sprung up.
The Catholic church has called the marriage like engagement ceremony to be invalid. As soon as this news broke, Christians in Kerala were miffed with the negligence of the stars and their families  in following the traditional norms of engagement. Apparently, some of the traditional practices had been overlooked during the engagement ceremony. This claim from church comes day after Amala and Vijay flaunted their rings to the paparazzi.
"It was not a legally valid betrothal that was conducted at the church. But people got such an impression, that's all. A Christian engagement will be considered valid only if it was presided over by a legally valid person."  said Fr Paul Thelakkat, Syro Malabar Church spokesperson.
In an attempt to control the situation, Amala Paul's father Paul Varghese has clarified that the ceremony was just a prayer for the star couple and not an actual engagement ceremony. The father of the bride stated that family and friends had gathered for the prayer at St. Jude Church, at Aluva in Kochi just because his family shares a special affection towards the church.
With the couple getting married only few hours ago, rumours and controversies are refusing to die down.