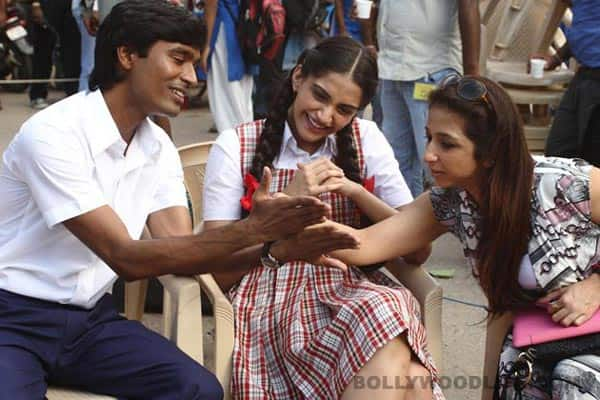 Raanjhanaa, the Bollywood debut of Dhanush, front-runner among Kollywood's young talents, is being released in Tamil as Ambikapathy
It's a dubbed version, but Dhanush fans aren't going to let that get in the way of enjoying this film. What's more, the theatrical trailer of Ambikapathy provides a glimpse into the very palpable chemistry between Dhanush and Sonam Kapoor, the film's leading lady. It's a role Dhanush has played before — chasing a seemingly unattainable woman — in films such as Aadukalam. So what makes the difference here is the new pairing with B-town gal, Sonam.
What also remains to be seen is how well the setting of Benares goes down with the Tamil audiences. Even from the trailer you can tell there are discrepancies between the geography and the sentiments.
Still, Ambikapathy promises to be a heart-warming romantic tale and AR Rahman's music, which knows no boundaries, only adds to its charm.
[jwplayer mediaid="233461″]