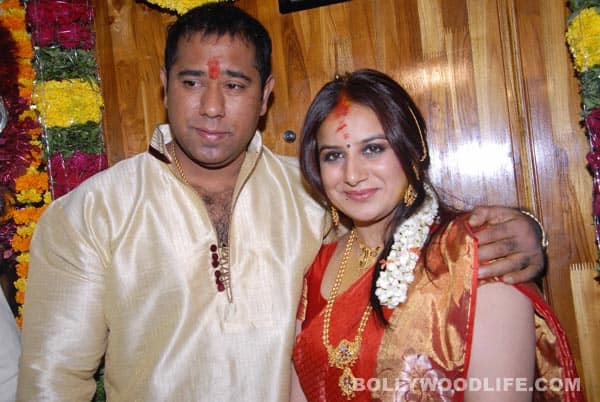 Just a month after getting engaged to South actor Pooja Gandhi, realtor Anand Gowda has called off the engagement
Anand says the main reason behind the break off is Pooja's mother Jyothi Gandhi, whom he describes as greedy and demanding.
He says she has also been taunting him about his dark colour. "They knew it's my second marriage. If they had any problems with my culture and colour, they could have said it at that time. I have heard enough and was really upset with her comments. My sister tried to sort things out and went to her home, but her mother spoke very rudely with her. Pooja is really nice. I wish her all the best for her future. But I cannot marry her," said Anand Gowda calling off his marriage officially.
Meanwhile, Pooja has said that she is really upset with the fact that Anand has accused her mother of harassment. "He was of doubtful nature and used to distrust my every move. My mother has nothing to do with him cancelling the engagement because my mom never wanted me to marry him. She just accepted the relationship because of me. Now he is accusing my mother. It's a family issue and he could have easily solved the matter behind closed doors. But he went to the media making matters worse. I will never marry him" said Pooja.
All said and done, Pooja Gandhi is now single again, guess that means more movies for the talented actor.