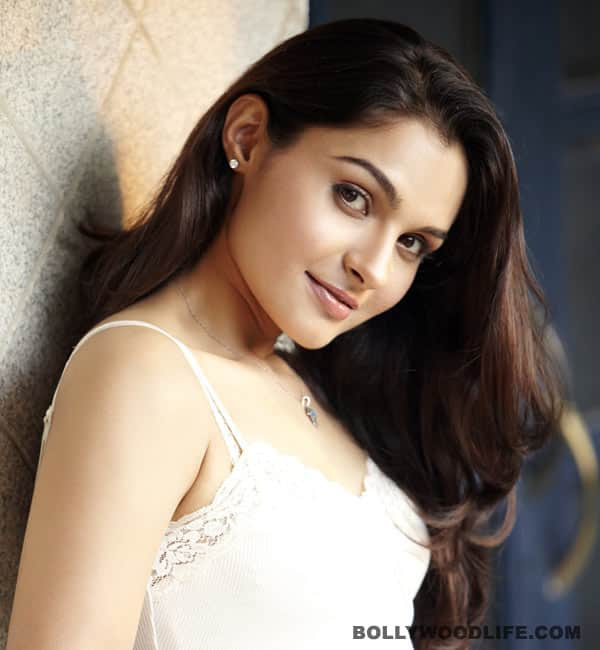 The show must go on – this is not just the name of the theatre group Andrea Jeremiah runs, but also seems to sum up her attitude in general
Days after 'intimate' pictures of Southern babe Andrea and music composer Anirudh spread across the internet, the actor-singer has finally put the entire episode behind her, and is concentrating on her work."That was an insignificant issue. I have a lot of work to do," says a pragmatic Andrea. "I am entering Mollywood with Annayum Resulum, Also, I am playing one of the heroines in Telugu movie Bale Thammudu, a remake of the Tamil hit Vettai," she adds.
Among all this, Andrea is eagerly looking forward to the release of Kamal Haasan's Viswaroopam, in which she is one of the female leads. "It is one of the important movies in my career," she says. Now that's truly called moving on, no?