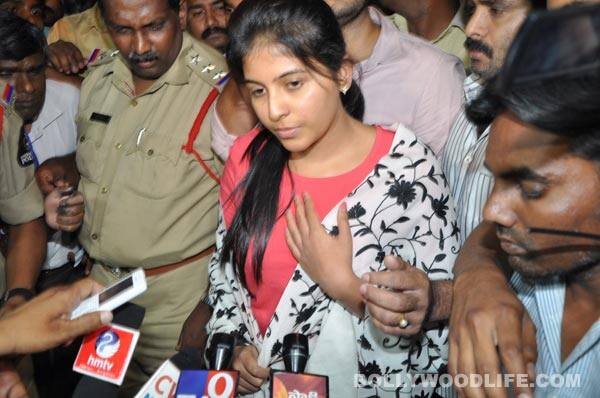 Problems continue to haunt actor Anjali who recently went missing, alleging harassment at the hands of her director and her stepmom
Director Kalanjiyam, against whom actor Anjali levelled charges of harassment in collusion with her stepmother Bharathi Devi, has decided to file a complaint with film bodies against the actor for failing to turn up to shoot for his film.
Kalanjiyam complained, "The shooting of my forthcoming movie Oor Suttri Puranam was scheduled on April 24 and Anjali did not turn up. This made us face huge losses."
Stating that he would file a complaint with film bodies before going to court, the director adds, "I don't want to file a case straightaway since we have various associations to protect our interests."
Anjali, who walked out of her home a couple of weeks ago and went missing, resumed to work only recently. She is currently shooting for the Telugu remake of Bol Bachchan, with Venkatesh.