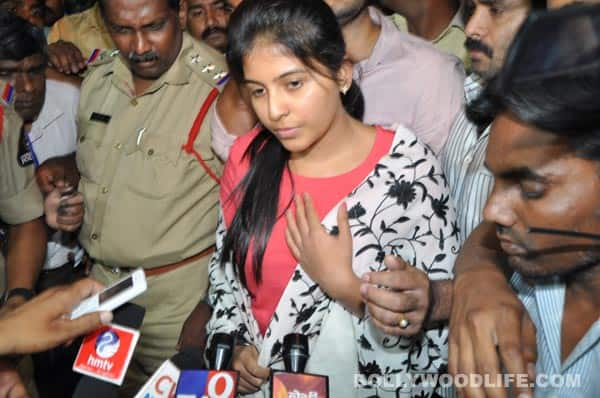 Police have asked for time to bring the Kalakalappu actor from Hyderabad to Chennai
The Tamil Nadu police on Wednesday sought more time from the Madras High Court to produce actor Anjali before the Court, since she had to be brought from Hyderabad. On behalf of the police, Additional Public Prosecutor AN Thambidurai made the submission before a division bench comprising Justice V Dhanapalan and Justice CT Selvam.
The bench was hearing a habeas corpus petition filed by Anjali's aunt Bharathi Devi, who said that the actor had been missing for the past two months.
The matter has been adjourned to July 9. It may be recalled that Anjali left her house in Chennai and resurfaced in Hyderabad, from where she hurled charges at Bharathi Devi, alleging her aunt had been swindling her.
ALSO READ:
Anjali: I have nobody to blame because I'm responsible for my actions