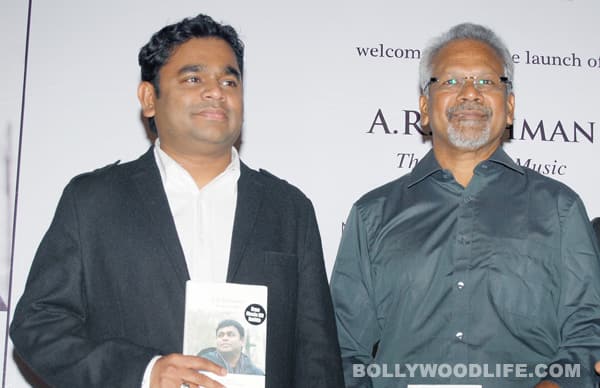 The ace composer is full of surprises, says director Mani Ratnam who is working with the genius again in Kadal
Southern filmmaker Mani Ratnam has had a two-decade association with music composer AR Rahman but says he still hasn't figured out quite how the Mozart of Madras works.
Ratnam introduced Rahman in his 1992 Tamil romantic-drama Roja and has since used him as composer in all his films. Rahman has also composed the music scored for the forthcoming romantic-drama Kadal, written, produced and directed by Ratnam. It releases February 1.
"In my 20 years of association with Rahman, I still haven't figured out how he works because he is full of surprises. For Kadal, he composed a song a called Moongil thottam when I was out of town. He made me listen to it after I returned and I was stunned," said Ratnam.
"Sometimes, he has played a few compositions to me, which he claims to have composed on a flight. I wonder how he managed to compose a tune on a plane with no instruments," added the filmmaker.
Kadal features debutants Gautham Karthik and Thulasi Nair. It tells the story about the lives of Christian fishermen. The cast also includes Arvind Swamy, Arjun, Lakshmi Manchu and Thambi Ramaiah in important roles.