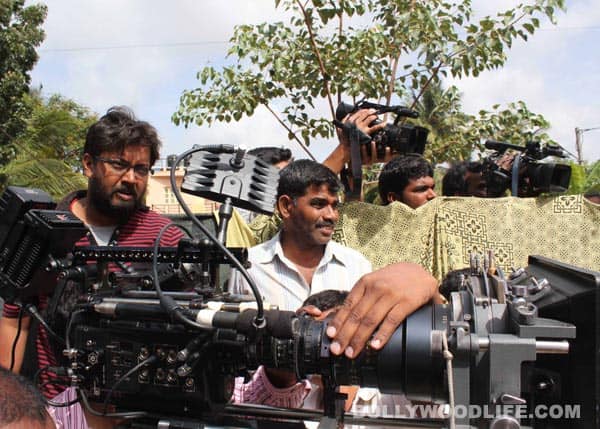 The Kannada film Police Story-3, which was released last year had the distinction of being the first film to be shot in 12 hours flat. Now Nam Areal Innond Dina, directed by Aravind has set a new record
Aravind Kaushik of the fame Tuglak has now completed a film in all of one hour and 40 minutes.The Kannada director has been planning to make a move in one take for a while. He had been rehearsing with his team comprising Ravishankar, Satya, Ajith, Chethan Chandra and others for the last few weeks. After many on-location rehearsals, Aravind and team shot the film on Tuesday morning.
Shooting started after a launch at 8 in the morning and the film was concluded by 9.45 am. Five 5D cameras, and two Red cameras were used. The camera department was headed by Prasad and 20 others worked around him continuously. The shooting was held in Srinagar and Girinagar around a radius of 2 km. Apart from talkie portions, two songs and two fights were also shot for the film.
Now that the film is ready, producer Ananji Nagaraj and Aravind are planning to finish the post-production work soon and release the movie this month.
Also Read:
After 'Charulatha', Priyamani aims for 'Ente Sathyanweshana Pareekshakal'
ADDHURI movie review: It is good-looking, fun and topped with emotions