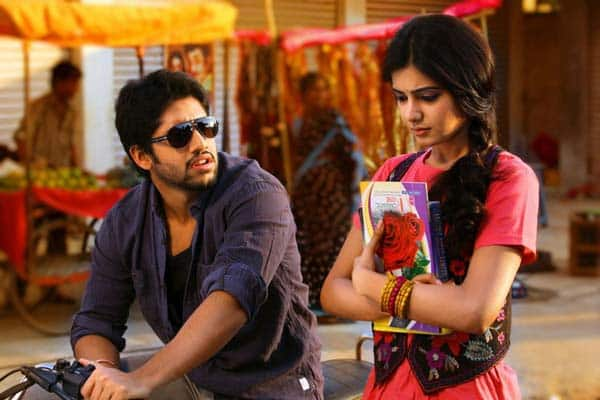 Even though actors have given an earnest performance, the film is let down by its ordinary script which has nothing new to offer
There was  a time in Indian cinema when audience were bred on staple diet of action, melodrama and heroic machismo. But in recent years the filmmakers have tried to break the mould and try something new with the craft. Deva Katta's Autonagar Surya takes us back to the golden era of cinema which was dominated by masala entertainers with heavy dose of punch dialogues and goon bashing. The film set in the late 80's, looks nothing short a film from the 80's.   
Having said that Autonagar Surya is far from bad thanks to actors performances. Without taking more time, lets delve into the film and see what's it about.
What's it about:  The film is set in the 80's era of Autonagar area in Vijayawada which is famous for its auto spare parts and servicing garages. Surya is an orphan boy who is given shelter by one of the garage owner and the boy grows up to be a genius mechanic inventing diesel engines and batterry engines. He is love with Siri who is the daughter of the union leader. Then there is the union mafia backed by powerful politician who snatch hard earned money of the residents of Autonagar. How Surya fights against the dreaded mafia and brings justice to the people forms the crux of the story.
What's good: Naga Chaitanya's performance is straight out of the top drawer making the most out of the cliched script. Chai fights with gusto, romances with charm, dances in style and deliver punch lines with great conviction. He carries the entire film on his shoulders, successfully establishing as a mass hero. Samantha has a very small role to play, but impresses with her flirtatious style. The scenes between the duo are a treat to watch, but they are far and few in between. Brahmanandam as super mechanic Autonagar Brahmi leaves you in splits every time he appears on screen. The actors playing Surya's friends and baddies have done an earnest job. The music by Anup Rubens and cinematography by Srikanth Naroj are praiseworthy.
What's bad: The real villain of Autonagar Surya is the cliche ridden script which has nothing new to offer. The screenplay is dodgy and could have been better. You wait and wait for something interesting to happen but it never comes. All you can do is roll your eyes and try to enjoy the performances and few disjointed comic sequences which work thankfully to film's rescue.  The songs are wrongly placed acting as speed breakers in the narrative. The film stretches on and on in the second half making it unbearable for the viewers who already how its gonna end. The action sequences are not as effective as they should have been.
What to do: Autonagar Surya is an average entertainer tailor made for Chai to show his  mass hero skills.  I am going with 2.5 stars out of 5, where .5 star extra is solely for Naga Chaitanya's performance. So if you have to watch it, just watch it for Naga Chaitanya.
Rating:
out of 5
Reviewed by Subramanian Harikumar
* Poor
** Average
*** Good
**** Very good
***** Excellent