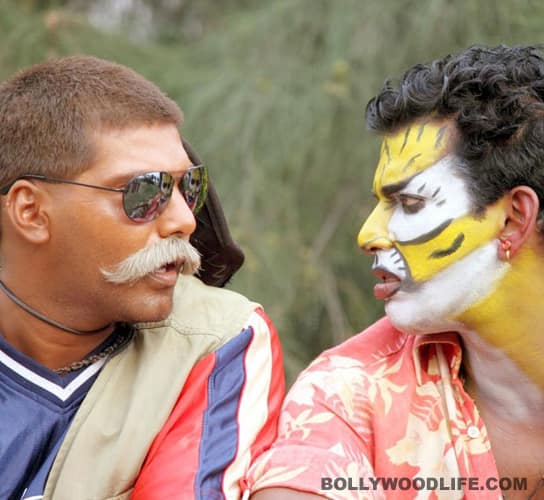 Singampatti folks claim Bala's film has negatively portrayed their deity Sori Muthu
Avan Ivan has set box office cash registers singing, but it has also offended a section of its audience. The people of Singampatti are incensed at the way Bala has portrayed them and their deity Sori Muthu, in the recently released film. They are also angry with Bala for "showing the Kaaraiyar Sorimuthaiyanar Temple in a bad light".
There is this scene in Avan Ivan, in which the Singampatti Zamindar is stripped and killed. The Singampatti folks have taken offence to this, and want the director to immediately chop the scene. They are simultaneously making arrangements to file a plea seeking a ban on Avan Ivan. However, Bala, who has faced several controversies right from his debut movie Sethu, is seemingly unperturbed at these developments.