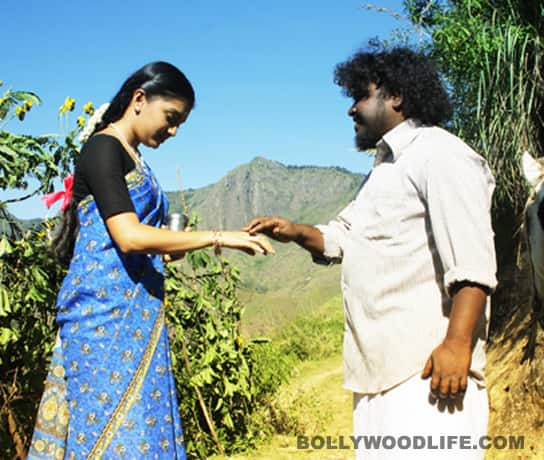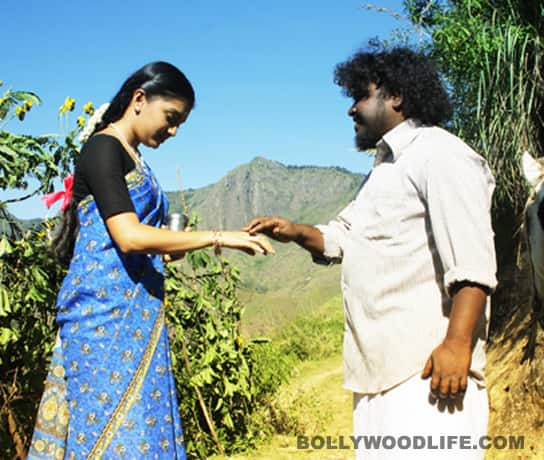 The film is slow and a bit lengthy, but has a simple story
Azhagarsamiyin Kudhirai is a film well worth watching for simplicity of story and plot. Director Suseendran and team have done a good job in branching out from the current cinematic trends. Film and theatre enthusiasts now have something new to ponder upon.
The story is a rural drama set in 1982 in Mallapuram village. Villagers believe that worshipping their 'God Azhagar' set on a wooden horse during festive season would bring in plenty of rain. The horse would then visit the entire village in accordance with the festivities. To villagers' dismay, the wooden horse goes missing but they have a surprise visitor instead. Another horse (a real one, in fact) from a neighbouring village arrives in time and brings in many a fortune. The villagers take ownership and feel that it is godsent.
We now have Azhagar Samy (Appu Kutty), a young man from the neighbouring village rushing into the frame. He wants to reclaim his horse, upon which his marriage with pretty Rani (Saranya Mohan) depends heavily. The villagers, of course, have a totally different outlook and naturally refuse. What follows is what Azhagarsamiyin Kudhirai is all about.
Bhaskar Sakthi does a good job with the script in that the story doesn't have any real hero, nor is it mainstream in nature. There are the usual elements of rural drama but without many of the clichés. Branching out and staying below the radar in terms of action sequences plays a crucial role in the success of the film.
There are innumerable characters. The main success of the film is due to Suseendhran's apt casting. Appu Kutty makes his entry just before the interval block. With his plump and simpleton looks, he has done justice to the role. Saranya Mohan in a cameo is just about adequate. All others including Devaraj, Azhagan Tamzhmani, Prabhakaran, Suri and Aruldas have performed naturally.
Ilaiyaraaja's background score serves its purpose and fits very well with the overall theme. Theni Eshwar's cinematography goes well with the mood of the movie. The film is slow and a bit lengthy which can put you off. Nevertheless, it is an honest attempt which deserves a pat!
Conclusion: Good