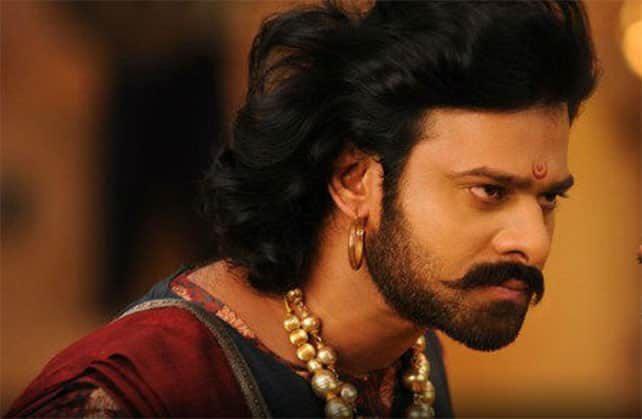 On the wake of  line producer MM Srivalli's birthday, Baahubali team dedicated a video showcasing their one year journey into film's prodcution
It's been 365 days since SS Rajamouli and team started on an incredible voyage of making the most expensive Telugu film ever. Baahubali starring Prabhas, Anushka Shetty, Rana Dagubatti and Tamannaah has completed one year in making this July. To honour the effort of the crew members who have worked tirelessly for one year, the Baahubali team has released a new video showcasing the astounding one year tread through different sets and terrains. 
This video which hit internet yesterday, is dedicated to the film's line producer who celebrated her birthday MM Srivalli on July 8. Baahubali team had released similar videos for Prabhas and Rana Daggubatti's birthday.
The making video shows the amount of planning, man power and effort gone into capturing each frame of the film. In July 2013, admist humungous crowd, Baahubali team shot in Kurnool. Later, in the coming three months, the film wrapped up their shoot in palace sets which we hear had cost the makers a fortune. During November 2013, the crew filmed at some unspecified waterfalls in Kerala. Baahubali team saw  the turn of year at Ramoji Film City, where battle field shots were captured. After a four-month long shoot in Ramoji Film City, the team went into two months of post production.
Baahubali was hit by lot of roadblocks with date problems, injury troubles and budget overflow. We wonder if the film will be ready by end of 2014 or will it go releasing such making videos on birthday's of important cast and crew members!
Watch video below!