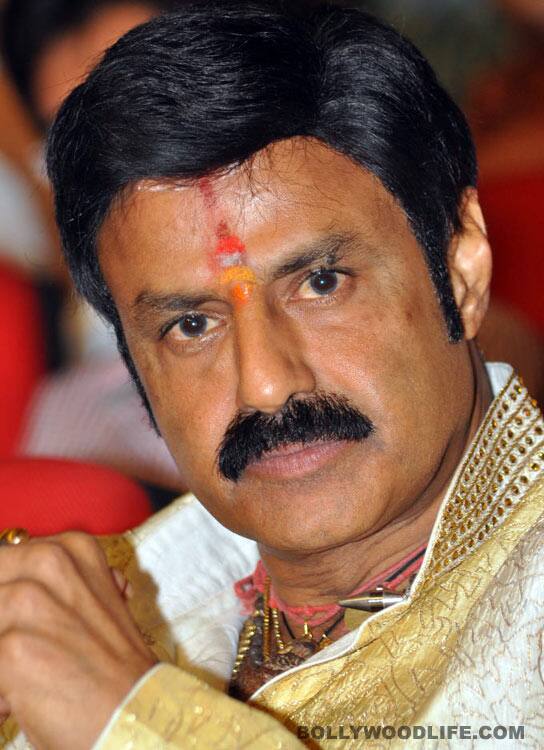 Balakrishna, who was recently elected as MLA from Hindupura clears his stand on films and politics
Nandamuri Balakrishna seems to be spoilt for choices. The Simha star, who is basking on grand success of his latest flick Legend, can't stop smiling after his win at the state assembly elections in Seemandhra. The actor turned MLA is all set to start his new career as a politician.
The son of former Andhra Chief Minister NT Ramarao, Balakrishna has acted in a whopping 97 films. So when the star was elected as MLA, questions began to surface if the 53 year-old actor might quit films to concentrate on his political career. But the actor has quickly put all the rumours to rest. "I will reduce the number of films. I am making a plan for this as I want to spend more time with the people of my constituency," stated Balakrishna in his address to media.
A source close to the actor Balakrishna has mentioned that the star MLA, who is expected to get a minister post in the TDP government, will start shooting for his next project for producer Rudrapati Ramana. With the actor completing 97 films, Balakrishna will be itching to reach the magical figure of 100 films. Many believe that it is the milestone of 100 films which has stopped the star from quitting cinema.
The actor's decision to lesser the number of films, may disappoint Balki's ardent fans. But with the MLA of Hindupura still inclined to films, will he be able to do justice to his new political role. Have the people of Hindupura made the right choice? What say, Bollywoodlifers?