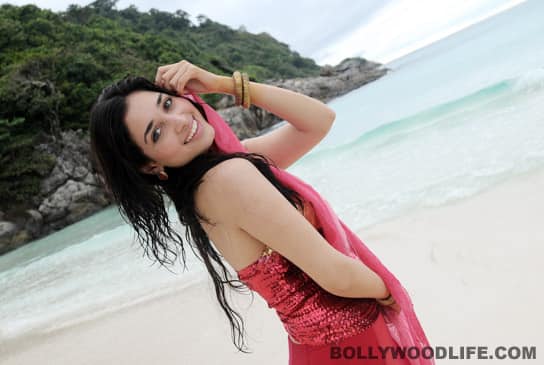 Pro-Tamil organisations angry at the pretty lady for shooting in Sri Lanka, but forget her male co-star
It's bad news for Tamannaah's fans, but fans of Ram Charan Teja can heave a sigh of relief. Pro-Tamil organisations are upset with Tamannaah for shooting her Telugu flick Rachcha in Sri Lanka – despite Tamil filmmakers unanimously passing a resolution earlier this year that they will not shoot in the island nation. They had adopted this stance to protest "the brutal treatment meted out to the Tamils in Sri Lanka".
However, the cast and crew of Rachcha, which includes Ram Charan Teja are already in Sri Lanka and have begun shooting. Several pro-Tamil organisations, including the one led by director Seeman called the Naam Thamizhar Iyakkam, have expressed displeasure about this shoot, urging the film fraternity to ban Tamannaah.
They have not yet called for a ban on Ram Charan Teja – perhaps because he acts in Telugu films and not Tamil ones. We guess this will make it difficult for him to transition to Kollywood, if and ever he decides to. But for now, he is spared.
Earlier this year, Asin too had invited the wrath of the organisations when she had shot her Bollywood movie Ready in Sri Lanka. She managed to escape censure after she convinced the protesters that shooting plans had been made long before the resolution was passed.