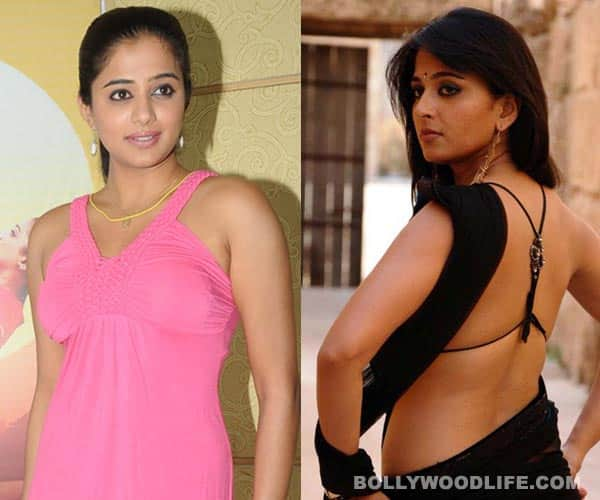 The Telugu actors are in trouble for dressing indecently in their upcoming projects
South actors Anushka Shetty and Priyamani have come under the scanner for wearing skimpily clad clothes in their upcoming films. Social activist Subuddhi has filed a case against them in the Malkajgiri Police Station in Hyderabad.
The activist claims that Anushka is wearing a dress made of leaves in her upcoming movie, while Priyamani's forthcoming film Chandi has her in a not-so-appropriate dress.
He has alleged that the posters and advertisements of these movies portray women in an indecent manner.
Well, if they are dressed indecently in movies, then we have the censor board to handle the situation. And if they are wearing exposing outfits in real life, then it is their personal choice. Isn't it? But seems like filing a police case has just become the latest fad.