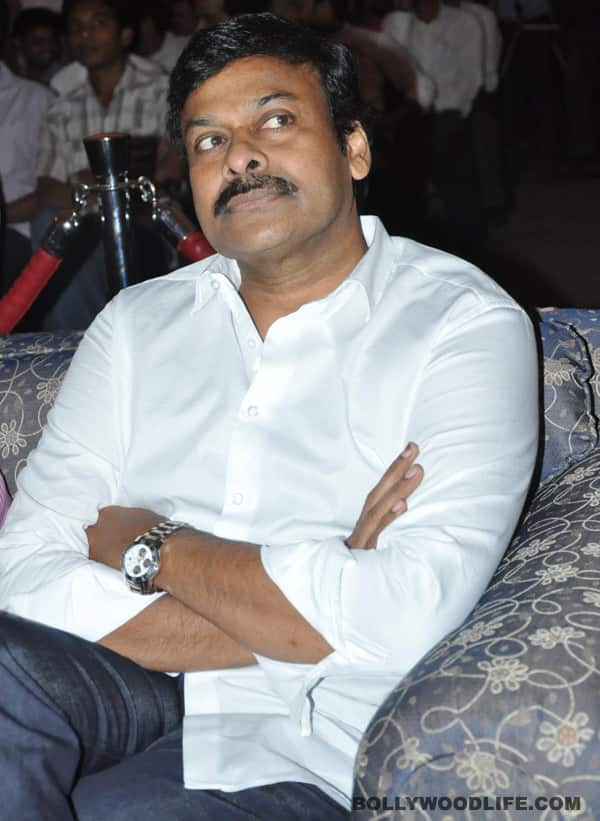 The south superstar, who is also a Rajya Sabha MP, feels the incident is politically motivated
In a raid conducted on a group of people in real estate, granite, sugar and distillery businesses in Chennai by the Income Tax department, officials seized an unaccounted sum of Rs 35 crore in cash from the residence and office of Vishnu Prasad. He is South superstar Chiranjeevi's son-in-law, married to his elder daughter Sushmita. The cash found was neatly packed in 35 cartons, each containing Rs 1 crore in Rs 500 and Rs 1,000 notes.
As soon as the news of the raid spread, gossipmongers went into overdrive targeting the aouth superstar and his relatives. But the Rajya Sabha MP and Samman Award recipient (an honour given to exemplary tax payers by the IT department) quickly issued a statement. It reads: "I condemn such reports and declare categorically that I have no connection whatsoever with the IT raids. I appeal to all concerned to uphold good journalistic practices".
Further, in the statement Chiranjeevi stated that the link to the raids was "politically motivated and aimed at tarnishing my image". The South star actor later revealed that the money found at his son-in-law's place belonged to his distant relatives.