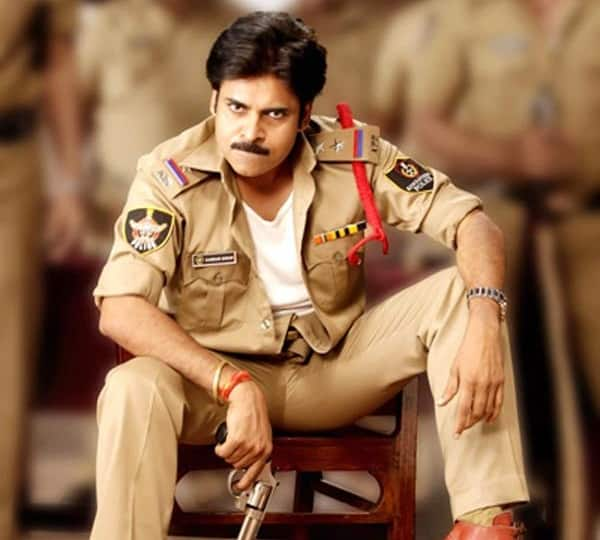 Actor-politician Pawan Kalyan following in the footsteps of brother Chiranjeevi… for BJP's benefit
As if it is a retelling of some of the movies they act in, Teleugu super stars Chiranjeevi and his star actor-brother Pawan Kalyan have been engaged in the battle of the brothers with strident campaign pitches from opposing camps.
Pawan Kalyan, who has floated his own outfit, is campaigning for the BJP and trying every trick to bring down his well-known brother and Union minister Chiranjeevi, who is with the Congress. Both of them have been campaigning in the border districts of Karnataka, Kolar Raichur and Gulbarga. which have huge numbers of Kapu settlers.
Pawan Kalyan is flaunting his new-found admiration for BJP and Narendra Modi. He visited the district of Kolar, 24 hours after Chiranjeevi had addressed Kapu settlers belonging to Andhra, at Chikballapur where Union minister Veerappa Moily is contesting from.
Pawan Kalyan hailed Narendra Modi as the "savior of Indian democracy who alone could ensure that the country will be saved from terrorism, corruption and scams of Congress". He addressed three meetings at Kolar, Raichur and Gudimitkal near Gulbarga. Hailing Modi as the only solution to end communal tensions, Pawan Kalyan had declared that Modi was a more humane and grassroots politician that what he is made out to be. He even went to the extent of saying that but for Modi, tensions would have escalated further in Gujarat in 2002.
Chiranjeevi presents himself as a soldier of the Congress and added that whosoever criticised the Congress, including Pawan, was his enemy. Chiranjeevi spoke in Telugu as most of the settlers in the border districts are well versed in Telugu and are avid fans of the actor-brothers. The battle of the brothers will now shift to home turf of Seemandhra where some of Chiranjeevi's supporters have got Congress tickets. The family fight is bound to get more emotional and bitter when they play the blame game for the state's division.