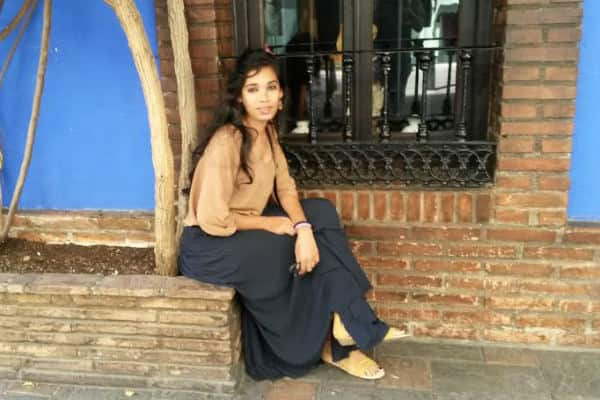 The fashion designer began her career in Bollywood with Ram Leela and Monsoon Shootout
Archa Mehta talks about her experience in designing in Hindi films, her debut in Puri Jagannadh's Heart Attack and future projects.
Bollywood or Tollywood – Where do you prefer working?
I absolutely love both. Actually there's such an exchange of talent in both the industries that you can hardly tell the difference, except for the language of course..:) This is my first film in Tollywood and I thoroughly enjoyed working with Puri sir. It was a very creatively exciting project. Puri sir is known for his stylish films and fashion quotient. I have been fortunate to be associated with films which have been either high on costume drama or exuberates high fashion.
What kind of projects have you done in Hindi films?
I have worked and assisted on Sanjay Leela Bhansali's Ram Leela and Monsoon Shootout by Anurag Kashyap productions among few others. Ram Leela is a dream for any costume designer. Such films come rarely where costumes is one of the driving forces and the kind of creative liberation and churning one achieves working with Sanjay sir is unreal. Costumes on such a scale of grandeur and style, we concentrated on everything from textiles, traditional crafts, tattoos, jewellery, mix of contemporary modern touch. Monsoon Shootout on the other hand is a more authentic, close to life character designing. Besides this, I have worked on over 50 odd commercials and style for magazines as well. I am fairly new and young in the industry yet.
Who have you assisted before venturing out on your own?
I have assisted Leepakshi Ellawadi and Maxima Basu. I also worked in the London fashion week .
Describe your signature style.
My signature style is actually a mix of high fashion chic with sudden jumps of traditional inserts. I like doing imperfection and mixing unconventional things together. I love creating costumes high on drama. My work has a lot of bohemian and gypsy influences…layering, jewellery, prints, color blocks. I like the element of surprise. I am far from classy.
What have you done differently for Puri Jagannadh's Heart Attack?
I have styled the entire cast of Heart Attack and it was a very good experience. Puri sir gives you full liberty creatively. He only said, "Make Adah Sharma look like she has never looked before, the trends should catch on among the audience." I have given her a sexy bohemian style while still keeping her innocent looks. Adah is my sweetheart, she has believed in me even when some of my choices were too experimental.. The day of the screening she hugged and said thanks for making her look so beautiful. We have managed to make her look glamourous without any skin show. We have incorporated a lot of layering, head scarves, accessories , overuse of jewellery, bindis with modern silhouettes , lot of layering and the trends are already catching on. Every character in the film has been styled very internationally. I have styled for Nithiin for a song Tu hi hai, keeping him in intense colours since its a very emotional song. He is a handsome guy, everything looks good on him. What was challenging for me was that there were three more girls in the movie and all had to look different. Nicole is the sexy hippy siren, Kesha is the classy pretty girl and Teju in the preppy looks. I am getting a lot of appreciation for Vikramjit the villain who I have styled very suavely instead of the usual antagonist. He looks like a classy desirable villain.
What are some of your future projects?
I have two Bollywood projects and I am starting work on a Telugu film in march.