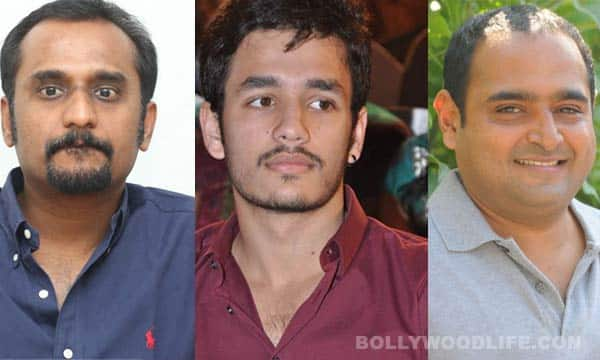 Two ace director's are fighting for the youngest Akkineni's consent to launch him as hero in their films

After a small cameo in Manam, the youngest Akkineni,  Akhil, has taken the industry by storm with his announcement to make debut as a hero soon. Rumours  haven't rested as everyone is busy speculating who will be Akhil's director and heroine. The budding star has quite a fan following on Twitter and he even asked  public opinion in what kind of movies they would like to see him.

Grapevine has it that two established filmmakers Deva Katta and Vikram Kumar are in the race to sign Akhil Akkineni for their next film. While Deva Katta had just now churned out a masala pot boiler Autonagar Surya with Akhil's elder step brother Naga Chaitanya, Vikram Kumar is in cloud nine after Manam's phenomenal success.

"I have narrated a love story to Akhil which also has my usual kind of intense action. He liked the story but he has other options too, I am just waiting", said Deva Katta when questioned by media on Akhil Akkineni's film.

A little birdie chirped that director Vikram Kumar is currently scripting a film for Akhil Akkineni and would approach the budding star by August end. Also Akhil seems to be in no rush, as he is eager to hear what Vikram Kumar has in store for him.

Either Deva Katta or Vikram Kumar, one thing is for sure. Akhil Akkineni's hero launch vehicle is certainly taking form of big extravaganza, with paparazzi minutely following every move of next superstar Akhil.