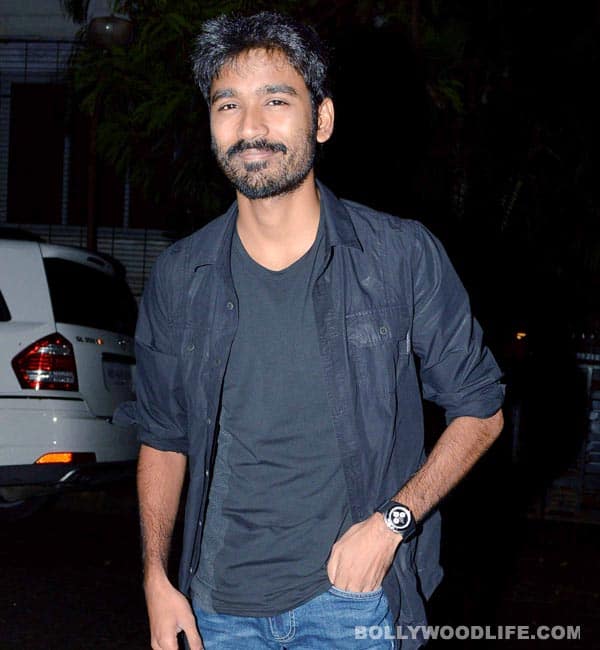 Anegan actor revealed that he would not do an another film under Aishwarya Dhanush's direction
Dhanush seems to be the flavour of the season these days. The VIP star is going all guns blazing both in Bollywood and Kollywood. After incredible success of his Hindi debut Raanjhaana, the star is busy with Amitabh starrer R Balki film Shamitabh. In Tamil frontier, his most anticipated 25th film Velai Illa Pattadhaari is set to release on July 18th and his film Anegan under KV Anand's direction is turning out well.
While addressing the media, Dhanush made a startling revelation. The actor said," I won't be acting under Aishwarya's direction. However, I will be producing her films. It is better that way". This comment made us wonder if star is uncomfortable working with his wife after his link up with Shruti Haasan while shooting for 3.
3 was  directed by Dhanush's wife Aishwarya Rajinikanth which brought Dhanush and Shruti on screen together. But the rumours of his affair with Ms Haasan had almost wrecked his family life. We wonder if Dhanush is feeling awkward romancing damsels on screen with his wife calling the cuts. Or is Mrs Dhanush suspicious of her husband after alleged link up with Shruti Haasan? What ever be the reason, it is clear that Dhanush is shying away from starring in Aishwarya's films.