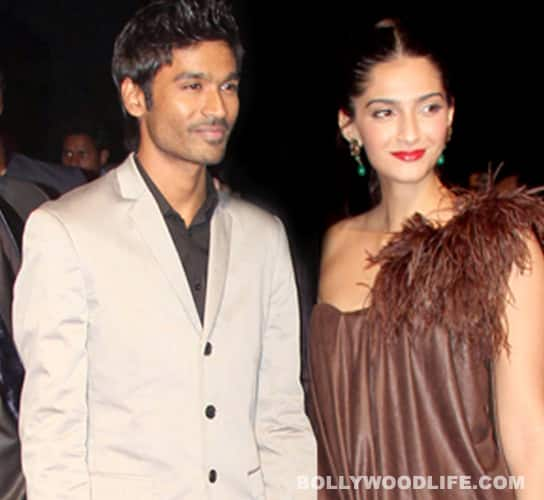 Southern star Dhanush has teamed with Sonam Kapoor for his Bollywood debut Raanjhanaa and says it is too early for him to judge the acting abilities of his co-star
"I think it's really too soon for me to judge what kind of an actor Sonam is. I'll have to work with her and then probably I'll know better," the 28-year-old said."Right now, as far as I am concerned, she has a very expressive face and I am sure she is capable of much more than she has already done," he added.
Sonam Kapoor was initially in two minds but finally gave her nod for Raanjhanaa. The film will showcase the lead couple as students from Varanasi studying in Delhi. Meanwhile, the Kolaveri Di man who had composed a Sachin Tendulkar anthem says it feels great now that Sachin has got his 100th international century. "There is nothing new that I can say about the Master. The song was aired a month ago and it's got over 5 million hits . Now that he's also got his 100th ton, it's really great," said Dhanush.
Dhanush is currently in Mumbai working on the dubbing of the Hindi version of his wife Aishwarya Rajinikanth's directorial debut 3.