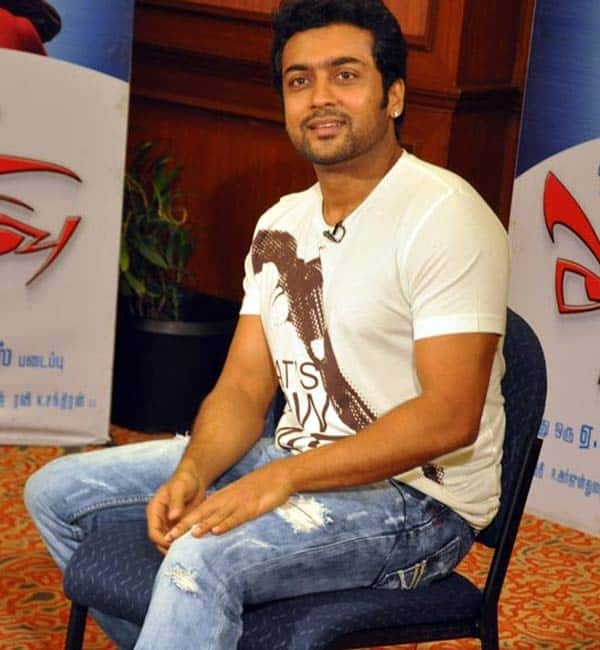 There's something that Suriya did while posing after voting which made us ask this question
Suriya has been a responsible citizen. The actor flew from Goa to Chennai to cast his vote for the Lok Sabha Elections 2014, where he has been shooting for N. Lingusamy's Anjaan, an upcoming Tamil gangster film. However, we hear that the Singam actor apparently used his brother Karthik's ID card to cast his vote. So what happened, you ask? Well, when Suriya was posing for the shutterbugs near the polling booth, the actors flashed his brother Karthik's Aadhar card. Apparently, Suriya had asked his father Sivakumar for his ID proof and the yesteryear actor took out Karthik's Aadhar and gave it to Suriya.
Well now, it could be that while posing Sivakumar accidentally handed Karthik's ID card to Suriya. Or maybe, Suriya actually used his younger brother Karthik's card to vote. Anyways, we hope he voted against his own name… Meanwhile those who are raising fingers at this bloke, we hope they have their own fingers inked to say the least!