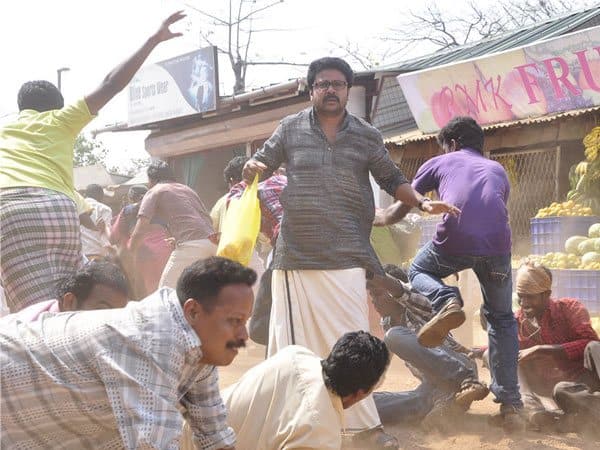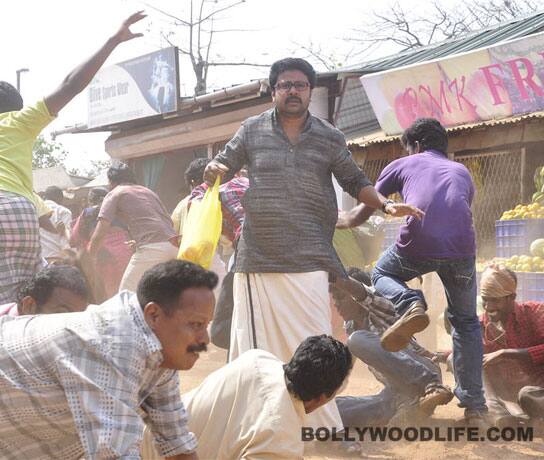 A sulphur bag detonated right behind the actor while shooting
Dileep is one actor who loves to do slapstick, even at the risk of courting extreme danger. He is so addicted to hearing the sound of roaring laughter that he would go to any extent to land flat on his butt! The latest is that the Janapriya Nayakan (much loved hero) has been injured during the shoot of his upcoming film Orma Mathram. They wanted to set off a bomb at Eloor Market in Kochi (and harvest the laughs there?). But things went haywire, and the sulphur bag detonated right behind Dileep. The star, however, suffered only minor injuries.
Dileep, responsible superstar that he is, didn't delay or cancel the shoot. He got first aid and bravely returned to the sets, doubly determined to give a perfect take.
Orma Mathram is the third film by Madhu Kaithapram, who earlier garnered great acclaim for his debut movie Ekantham and the brilliantly crafted Madhya Venal.
Orma Mathram tells the story of a father who sets out to find his son who disappears after a bomb explosion. Dileep plays the father. Onlookers say the explosion shot was framed with great detail and perfection by cinematographer MJ Radhakrishnan. It was just plain bad luck that the 'father' did not disappear in the blast, they say.
Priyanka plays Dileep's wife in the movie. Jagathy Sreekumar also has an important role.