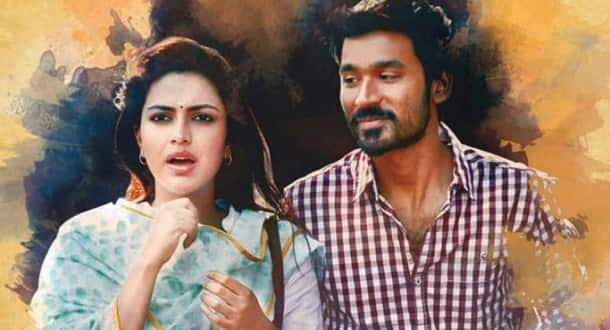 Debutant director speaks about his experience of working with Dhanush in Velai Illa Pattadhaari
In last five years or so, Dhanush has emerged from being just an another actor to widely followed superstar. The trailer of his next flick Velai Illa Pattadhaari is making waves in social media as fans are going gaga over the film. The film which will hit the screens on July 18 has been helmed by first time director Velraj.
The excited director shared his directorial experience with  media. "Directing for the first time was quite a difficult task. Every time I was setting up a scene, I was thinking more in terms of camera angles and lights. There have been times when I would be busy looking through the lens, and I would have forgotten to say 'action'. I used to wonder why no one was giving the shots, and Dhanush, Amala and the rest of the team would burst out laughing,"  Velaraj told to a leading newspaper.
The debutant director had some nice things to say about his hero Dhanush. "He is a pleasure to work with. We discussed the script several time and he would even come up with suggestions. He has built a six-pack for a fight sequence, and has penned the lyrics for the songs," says Velraj.  "His chemistry with Amala is also very cute. We were on the lookout for an actress who would look like a simple girl, and also mature in terms of approach towards life, and Amala fit the bill perfectly. VIP will be a mass entertainer, and will deal with the importance of relationships in a person's life" added Velraj.
The film's teaser has raised expectations about the movie and the fans are confident that their darling Dhanush will not disappoint them.