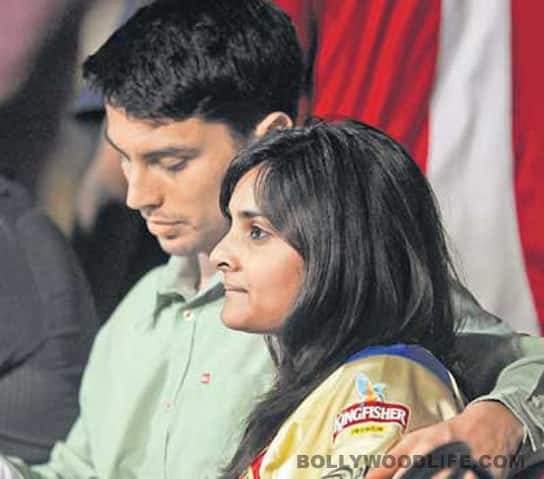 And it seems elders from both sides have agreed to their wedding
'Kutthu' Ramya aka Divya Spandana in Kollywood and Sandalwood, who is on and off in limelight for her bold statements and moves, has once again hit the headlines. The actress surely knows how to hog the limelight, the recent one being her appearance with her beau, a Swiss businessman named Raphael at the celebrity match between Shahrukh Khan and Vijay Mallya's team in Bengaluru.
Sources said that the Vaaranam Aayiram star's man is an industrialist who is half-German and half-Swiss. Probing further, it is learnt that they met at a New Year's party in Lisbon last year where Divya was holidaying.
What started as a friendship has now blossomed into love. It seems elders from both the sides have agreed to their wedding. However, both are not in a hurry to enter into wedlock, as Divya has signed a few interesting flicks in Kannada and Raphael is busy with his business.